NRA Pushed 15 Pro-Gun Bills Post Parkland Shooting
Last month's massacre in Parkland, Fla., which killed 17 high school students and staff, kicked off a national conversation about the need for increased gun control.

But gun rights supporters are playing offense as well as defense. Despite Parkland, Republican lawmakers in a number of states are quietly advancing a slew of NRA-backed bills. In some cases, they're even citing the shooting as a reason why we need more guns, not fewer.

Even as gun control legislation remains stalled in Congress, the NRA has campaigned for 15 measures in 11 states that would further loosen gun restrictions. Among other things, the bills would strengthen existing stand-your-ground laws (Wyoming and Idaho), allow people to carry handguns without a permit (Oklahoma), and expand the list of places where people can carry guns (numerous states)...

Read More At:


Support The Show On Patreon:


Here's Our Amazon Link:


Follow Kyle on Twitter:


Like the show on Facebook:


Clip from The Kyle Kulinski Show, which airs live on Blog Talk Radio and Secular Talk Radio Monday - Friday 11:00 AM - 12:30 PM Eastern time zone.

Listen to the Live Show or On Demand archive at:



Check out our website - and become a member - at:

---
YouTube Images
All images from the biggest to the smallest
Click the right mouse button and select "Save Image As ..." to download the original image to your computer.
---
Image URLs:
Direct link to image with resolution: 1280x720
---
Direct link to image with resolution: 640x480
---
Direct link to image with resolution: 480x360
---
Direct link to image with resolution: 320x180
---
Direct link to image with resolution: 120x90
---
A few frames from the video and URLs to each: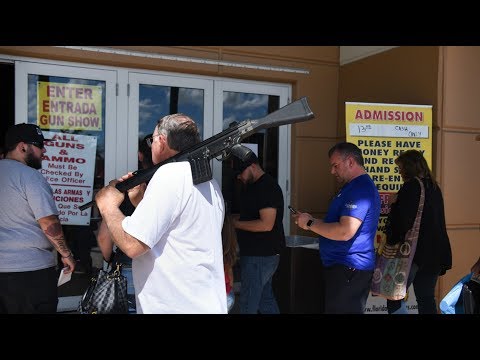 ---
Title and Description
Description and title of the video.
If the fields are empty, then there is no description for the video.
---
Description of the video.
---
---