Infamous Second Son Gameplay Walkthrough Part 16 - Reggie Takes Flight (PS4)
Infamous Second Son Gameplay Walkthrough Part 16 includes Mission 9 of the Infamous Second Son Story in 1080p HD for PS4. This Infamous Second Son Gameplay Walkthrough will include a Review, all Story Missions, Powers, Abilities, Free Roam, New Gameplay and the Ending of the Single Player.

Subscribe:
Twitter:
Facebook:

Infamous: Second Son (stylized as inFAMOUS: Second Son) is an open world action-adventure video game, developed by Sucker Punch Productions and published by Sony Computer Entertainment for the PlayStation 4 video game console.

Infamous Second Son is set seven years after the good ending of Infamous 2, in which Cole MacGrath activated the Ray Field Inhibitor (RFI) to destroy a Conduit (superhumans named for their ability to "channel" powers) named John White, also known as the Beast and cure the Plague. The explosion that resulted was originally thought to have killed all Conduits across the globe; however, those outside of the blast radius or with a natural resistance have survived. Fearing the Conduits' abilities after the destruction of Empire City, the US eastern seaboard and the worldwide economy, the Department of Unified Protection (DUP) is formed. Now, major cities across the United States are heavily monitored for Conduit activity, whom the DUP have labeled collectively as "bio-terrorists". The game is set in Seattle, Washington, now under DUP jurisdiction. Players control Delsin Rowe, a 24 year-old slacker graffiti artist, who wants to help the community by protesting against the government, which he hates. Infamous is set in a open world setting, where the player can do as they please. Parkour is a major element and players can destroy the environment to their use. The player starts with the smoke element and obtains other powers by defeating other conduits.
---
YouTube Images
All images from the biggest to the smallest
Click the right mouse button and select "Save Image As ..." to download the original image to your computer.
---
Image URLs:
Direct link to image with resolution: 1280x720
---
Direct link to image with resolution: 640x480
---
Direct link to image with resolution: 480x360
---
Direct link to image with resolution: 320x180
---
Direct link to image with resolution: 120x90
---
A few frames from the video and URLs to each: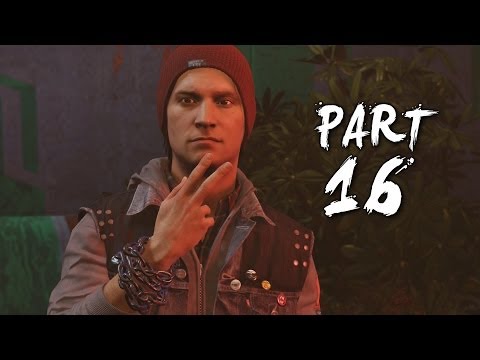 ---
Title and Description
Description and title of the video.
If the fields are empty, then there is no description for the video.
---
Description of the video.
---
---