Inside Spain's Fascism Fandom
*Filmed before the pandemic* VICE's Carla Parmenter meets the Dutch Franquista, Tom De Groot who has turned his home in Amsterdam into a shrine to the Spanish fascist dictator, Franco. Carla follows Tom as he enters Spain's far-right community in Madrid who celebrate the memory of Franco in annual parades through the city.

Click here to subscribe to VICE:

About VICE:
The Definitive Guide To Enlightening Information. From every corner of the planet, our immersive, caustic, ground-breaking and often bizarre stories have changed the way people think about culture, crime, art, parties, fashion, protest, the internet and other subjects that don't even have names yet. Browse the growing library and discover corners of the world you never knew existed. Welcome to VICE.

Connect with VICE:
Check out our full video catalog:
Videos, daily editorial and more:
More videos from the VICE network:
Click here to get the best of VICE daily:
Like VICE on Facebook:
Follow VICE on Twitter:
Follow us on Instagram:

The VICE YouTube Network:
VICE:
MUNCHIES:
VICE News:
VICELAND:
Broadly:
Noisey:
Motherboard:
VICE Sports:
i-D:
Waypoint:
---
YouTube Images
All images from the biggest to the smallest
Click the right mouse button and select "Save Image As ..." to download the original image to your computer.
---
Image URLs:
Direct link to image with resolution: 1280x720
---
Direct link to image with resolution: 640x480
---
Direct link to image with resolution: 480x360
---
Direct link to image with resolution: 320x180
---
Direct link to image with resolution: 120x90
---
A few frames from the video and URLs to each: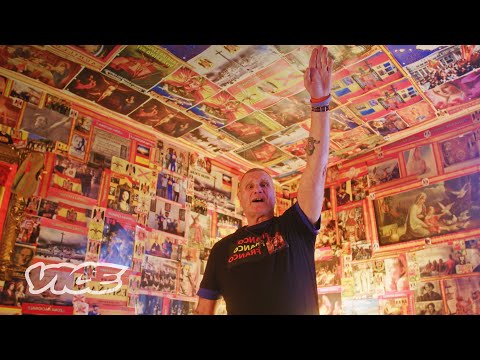 ---
Title and Description
Description and title of the video.
If the fields are empty, then there is no description for the video.
---
Description of the video.
---
---