Nightcore ↬ why do you love me [NV]
Lately, there has been a lot of misunderstandings when it comes to my "Do not reupload the video" quote. By "not reupload" I only mean the fanmade video that I've made. Not the music nor the art. It doesn't belong to me!
So, whenever you see someone saying that I have stolen the song/art please let them know that I don't own any of these! I am NOT making any money with my videos, I never will and I never had.
[JOIN OUR DISCORD: ]
► INFORMATION ◄
♪ Song: Why Do You Love Me
♪ Artists: Charlotte Lawrence
► SUPPORT THE ARTISTS ◄
Charlotte Lawrence:
Buy/Download:
_________________________________________________________________
► IMAGES ◄
♪ Picture (Art by: Neko-san (Dim.Dream)) [Yumemi Riamu (THE
[email protected]
: Cinderella Girls)]:
Neko-san (Dim.Dream):
Pixiv:
________________________________________________________________
► DISCLAIMER ◄
If you don't want to have your art/song in this video please contact us.
→ We'll remove it as fast as we can.
We own nothing from this video, all the rights go to their original owners. We just made the video and the Nightcore, if you want us to remove this, then please message us through private messaging.
FAIR USE:
"Copyright Disclaimer Under Section 107 of the
Copyright Act 1976, allowance is made for "fair use"
for purposes such as criticism, comment, news
reporting, teaching, scholarship, and research. Fair
use is a use permitted by copyright statute that
might otherwise be infringing. Non-profit,
educational or personal use tips the balance in favor
of fair use."
---
YouTube Images
All images from the biggest to the smallest
Click the right mouse button and select "Save Image As ..." to download the original image to your computer.
---
Image URLs:
Direct link to image with resolution: 1280x720
---
Direct link to image with resolution: 640x480
---
Direct link to image with resolution: 480x360
---
Direct link to image with resolution: 320x180
---
Direct link to image with resolution: 120x90
---
A few frames from the video and URLs to each: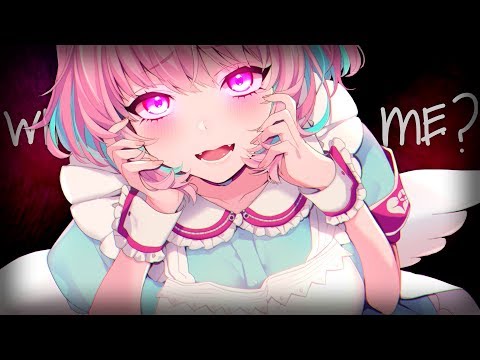 ---
Title and Description
Description and title of the video.
If the fields are empty, then there is no description for the video.
---
Description of the video.
---
---