Eclipse Total de Luna - Directo
Retransmisión en directo del Eclipse Total de Luna de julio de 2018 desde el Observatorio de Altas Energías HESS, Namibia. Los eclipses lunares ocurren cuando nuestro satélite pasa por la sombra de la Tierra. Esto no sucede todos los meses, porque la órbita de la Luna está inclinada con respecto a la de la Tierra-Sol (eclíptica). A diferencia de los eclipses solares, los eclipses lunares son visibles desde cualquier lugar del mundo, una vez que la Luna está sobre el horizonte en el momento del eclipse.

Con una totalidad de 102m será el eclipse lunar más largo del siglo XXI. Desde Europa podremos presenciar el final de la totalidad justo al comienzo de la noche del día 27 julio dirigiendo la mirada al orto lunar.

Si no quieres perderte la retransmisión en directo te recomendamos que te suscribas a nuestro canal de Youtube, así como al resto de redes:
➥ TWITTER:
➥ FACEBOOK:
➥ INSTAGRAM:
➥ FLICKR:
---
YouTube Images
All images from the biggest to the smallest
Click the right mouse button and select "Save Image As ..." to download the original image to your computer.
---
Image URLs:
Direct link to image with resolution: 480x360
---
Direct link to image with resolution: 320x180
---
Direct link to image with resolution: 120x90
---
A few frames from the video and URLs to each: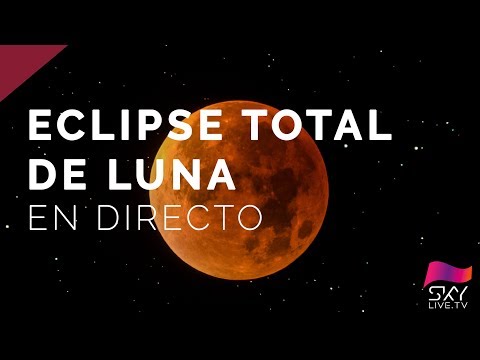 ---
Title and Description
Description and title of the video.
If the fields are empty, then there is no description for the video.
---
Description of the video.
---
---