Lover-Beauty Women's Athletic Exercise Yoga Stretchy Running Leggings Pants
Welcome to Mer Product Reviews! If you would like me to review your product, contact me at
[email protected]
To View or Purchase Product:
My Written Review
This are great stretchy yoga, running leggings. I chose the pants length with the pink color at the bottom, size small. The sizing guide seems really accurate on these and they fit great.
Product description
These are made of polyester and spandex and they have a very smooth, silky feel on the outside and offer an amazing stretch and clinginess. They are form fitting and cling really well, giving you the freedom to move and stretch. They have a stretchy support top, with no zipper. I do feel like the top begins to slip down a bit with wear (could be my underclothing that they are sliding on) but it is nothing huge or annoying. The length is perfect on these for me- the pants come right down to my ankle. They are very tight and supportive so they are fantastic for high impact exercise or cardio.
These are also quick-dry and sweat absorbent, which is always nice with active-wear. They are breathable and great for when you are working up a sweat. These are comfortable for exercise as well as for wearing all day long. (I love to wear these all day and fit in some stretching and small exercises whenever I have time throughout the day. And they look cute.) The color for me looks a bit different in person than what I can see on the screen. (This is to be expected with different screen resolutions. The top looks grayer on me than black, the designs are vibrant and great and the color fades from gray to a bright pink. I would definitely describe it more as pink than red. I am really happy with the colors and the fit.
These pants are comfortable and ideal for all day wear, use for yoga and Pilates and stretching- and wonderful for any form of cardio. Disclaimer: I received this product at a discounted rate in exchange for my honest review.
---
YouTube Images
All images from the biggest to the smallest
Click the right mouse button and select "Save Image As ..." to download the original image to your computer.
---
Image URLs:
Direct link to image with resolution: 1280x720
---
Direct link to image with resolution: 640x480
---
Direct link to image with resolution: 480x360
---
Direct link to image with resolution: 320x180
---
Direct link to image with resolution: 120x90
---
A few frames from the video and URLs to each: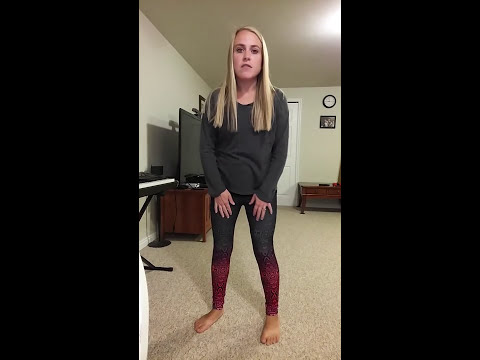 ---
Title and Description
Description and title of the video.
If the fields are empty, then there is no description for the video.
---
Description of the video.
---
---