Alecia Carter: Why Don't Baboons Have Culture?
Experimentally-induced traditions in wild baboons.

The formation of culture in animal societies, including humans, relies on the social transmission of information among individuals in a group. While the cognitive capacities for social transmission of information appear to be present in a wide range of animal species, culture has only been described for handful of species.

Whether or not a novel behaviour becomes adopted by an entire group to form a culture may depend on how individuals acquire and use social information. In this regard, two points are particularly important: (i) not all individuals will have the same opportunities to acquire social information because of differences in their social connections, and (ii) individuals may differ in their propensities to use such information once they have acquired it. In this study, we tested this hypothesis by introducing two novel tasks to groups of wild baboons.

Alecia's research investigated the effect of social network position, personality, dominance rank, age and sex on baboons' propensities to initially solve the task; opportunities to acquire social information about the task; and propensities to subsequently solve the task after having had opportunities to acquire social information. Alecia discusses the implications of the results for the formation of culture in baboon groups.

Dr Alecia Carter is a behavioural ecologist interested in the evolution of individual variation in behaviour: animal personalities. Her main research aims to understand why individuals' behaviour differs from one another and why this is consistent through time. Alecia did her PhD through the Australian National University and the Institute of Zoology focussing on methodological considerations in animal personality research using baboons and rock agamas as model species. Her postdoctoral work will focus on understanding variation in cooperative behaviour by testing competing models for the evolution of animal personalities in wild systems.

Presented by postgraduate students and Fellows from the College, CHUtalks provides stimulating summaries on a diverse range of topics, whilst at the same time delving deep into individual fields of research to uncover fascinating insights.

Watch more CHUtalks at
---
YouTube Images
All images from the biggest to the smallest
Click the right mouse button and select "Save Image As ..." to download the original image to your computer.
---
Image URLs:
Direct link to image with resolution: 1280x720
---
Direct link to image with resolution: 640x480
---
Direct link to image with resolution: 480x360
---
Direct link to image with resolution: 320x180
---
Direct link to image with resolution: 120x90
---
A few frames from the video and URLs to each: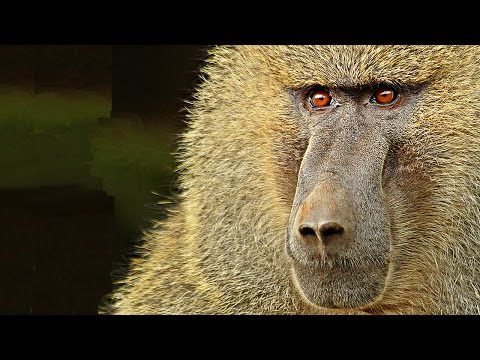 ---
Title and Description
Description and title of the video.
If the fields are empty, then there is no description for the video.
---
Description of the video.
---
---