Mycenae | Polygonal Walls, Ancient Technology & the Cyclopean Origins of Greece | Megalithomania
Join Megalithomania in ancient Greece and Crete in October 2020 to explore Mycenae and other important sites. Full details here: . Hugh Newman explores the enigmatic megalithic acropolis of Mycenae, based near Mykines in Argolis, north-eastern Peloponnese, Greece. It has the famous Lion Gate, sophisticated polygonal and cyclopean walls, other remarkable construction and stunning Tholos Tombs (that we feature in part 2 - coming soon). Pausanias, a Greek geographer, ascribes the name to the legendary founder Perseus, who was said to have named it after a mushroom he had plucked on the site, and hence chose this site to build the acropolis. There are legendary associations with water nymphs, the cyclops giants, and the Olympian Gods, and it dates back to at least 1600 BC, although it could be much older.

Copyright Megalithomania 2020. All Rights Reserved.
Support us on Patreon:
Explore the world with Megalithomania Tours:

Subscribe here:
Website:
---
YouTube Images
All images from the biggest to the smallest
Click the right mouse button and select "Save Image As ..." to download the original image to your computer.
---
Image URLs:
Direct link to image with resolution: 480x360
---
Direct link to image with resolution: 320x180
---
Direct link to image with resolution: 120x90
---
A few frames from the video and URLs to each: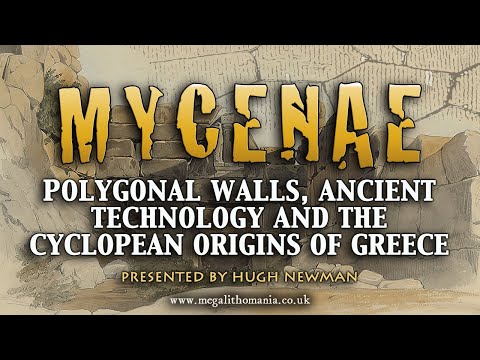 ---
Title and Description
Description and title of the video.
If the fields are empty, then there is no description for the video.
---
Description of the video.
---
---