The Change-Up (2011) - You Two Should Go Out Scene (6/10) | Movieclips
The Change-Up - You Two Should Go Out: Mitch (Jason Bateman) asks his brother Dave (Ryan Reynolds) to respect him for once in his life and go out with Sabrina (Olivia Wilde).
BUY THE MOVIE:

Watch the best The Change-Up scenes & clips:


FILM DESCRIPTION:
Once inseparable pals, Dave (Jason Bateman) and Mitch (Ryan Reynolds) have drifted apart over the years. Dave is an overworked lawyer and family man, while Mitch has thus far avoided most of the normal responsibilities of adulthood. Each is envious of the other's life, and following a drunken binge, the men awake to find they have somehow switched bodies. Dave and Mitch soon discover that things are not as rosy as they seemed and try to find a way to return their lives to normal.

CREDITS:
TM & © Universal (2011)
Cast: Jason Bateman, Ryan Reynolds, Olivia Wilde
Director: David Dobkin
Screewriter: Jon Lucas, Scott Moore

WHO ARE WE?
The MOVIECLIPS channel is the largest collection of licensed movie clips on the web. Here you will find unforgettable moments, scenes and lines from all your favorite films. Made by movie fans, for movie fans.

SUBSCRIBE TO OUR MOVIE CHANNELS:
MOVIECLIPS:
ComingSoon:
Indie & Film Festivals:
Hero Central:
Extras:
Classic Trailers:
Pop-Up Trailers:
Movie News:
Movie Games:
Fandango:
Fandango FrontRunners:

HIT US UP:
Facebook:
Twitter:
Pinterest:
Tumblr:
---
YouTube Images
All images from the biggest to the smallest
Click the right mouse button and select "Save Image As ..." to download the original image to your computer.
---
Image URLs:
Direct link to image with resolution: 1280x720
---
Direct link to image with resolution: 640x480
---
Direct link to image with resolution: 480x360
---
Direct link to image with resolution: 320x180
---
Direct link to image with resolution: 120x90
---
A few frames from the video and URLs to each: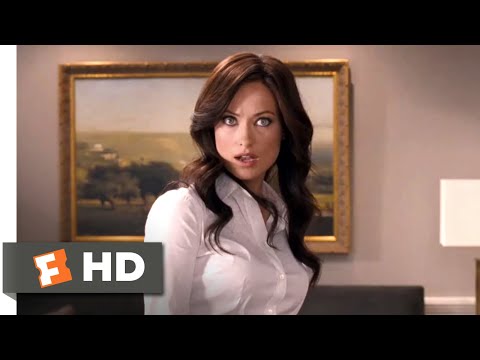 ---
Title and Description
Description and title of the video.
If the fields are empty, then there is no description for the video.
---
Description of the video.
---
---