World's Top 10 Most Famous Magic Tricks Finally Revealed | David Blaine | Penn and Teller
A true Magician has the ability to distract you from the truth and bring out a sense of wonder!
In doing so, he convinces the world that he is, in fact, carrying with him a secret!
So, be it the famous floating table trick, or Dynamo's amazing football magic, in this video, we are gonna figure out the secrets behind the world's top 10 most famous magic tricks.

Subscribe to FactoFusion:

Our Social Media:
Follow us on Instagram:
Like us on Facebook:

Below is the list of the World's Top 10 Famous Magic Tricks revealed:
At number 10: The Football Magic (Dynamo)
At number 9: The Card Through Window Trick (David Blaine)
At number 8: The Floating Table Trick (Dirk Losander)
At number 7: Coin Through Your Arm Trick
At number 6: The Disappearing Train Illusion (David Copperfield)
At number 5: The Melting Card Illusion
At number 4: The Magic Broom Trick (Zach King)
At number 3: Shadow Box Illusion
At number 2: The Levitation Vanish Trick (Criss Angel)
At number 1: Smoke from Fingers Trick

Music:
Kool Kats by Kevin MacLeod is licensed under a Creative Commons Attribution license ()
Source:
Artist:

So guys, which one out of the Top 10 tricks did you like the most? And who's your favourite magician of the lot?
Also, name any other magic trick you would like us to reveal?
Leave us a comment below.

Thanks for watching!
---
YouTube Images
All images from the biggest to the smallest
Click the right mouse button and select "Save Image As ..." to download the original image to your computer.
---
Image URLs:
Direct link to image with resolution: 1280x720
---
Direct link to image with resolution: 640x480
---
Direct link to image with resolution: 480x360
---
Direct link to image with resolution: 320x180
---
Direct link to image with resolution: 120x90
---
A few frames from the video and URLs to each: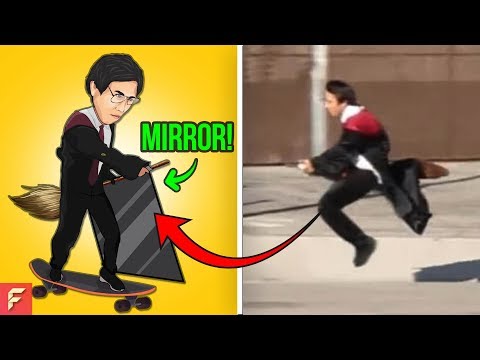 ---
Title and Description
Description and title of the video.
If the fields are empty, then there is no description for the video.
---
Description of the video.
---
---