SAOAGGO Episode 7 - LLENN,Miyu and Kirito asked by "Avatar Buyer" to sell their New avatar
Sword Art Online Alternative Gun Gale Online Episode 7 / ep 7

I do not own this video

About SAO Alternative GGO:
In the world of guns and steel that is Gun Gale Online, LLENN has been a devoted, female solo player. She is obsessed with two things: donning herself entirely in pink and honing her skills with consistent game play. She soon discovers her love for hunting other players (a.k.a. PK), soon to be known as the "Pink Devil."

Meanwhile, LLENN meets a beautiful yet mysterious player, Pitohui, and the two click right away. Doing as she is told by Pitohui, she enters the Squad Jam group battle.

---

Sword Art Online Alternative: Gun Gale Online (GGO) (Dengeki Bunko Series) is an alternative story/world of Reki Kawahara's original work Sword Art Online (SAO) (Dengeki Bunko Series). GGO world is the same as the "VRMMO Gun Gale Online," where Kirito and Sinon met in SAO's second season: Sword Art Online II. Featuring a cast of characters created by renowned writer Keiichi Sigsawa (Kino's Journey - the Beautiful World - / Dengeki Bunko Series), GGO is chock full of heart-racing battle scenes and dynamic firearm action that only the avid gun and military fanatic Sigsawa can deliver.

For character concept, Sigsawa is teaming up again with Illustrator Kouhaku Kuroboshi from numerous popular anime projects including World Conquest Zvezda Plot and Kino's Journey. Heading the animation production is the prestigious Studio 3Hz, whose work on Flip Flappers and Princess Principal received much acclaim.
---
YouTube Images
All images from the biggest to the smallest
Click the right mouse button and select "Save Image As ..." to download the original image to your computer.
---
Image URLs:
Direct link to image with resolution: 1280x720
---
Direct link to image with resolution: 640x480
---
Direct link to image with resolution: 480x360
---
Direct link to image with resolution: 320x180
---
Direct link to image with resolution: 120x90
---
A few frames from the video and URLs to each: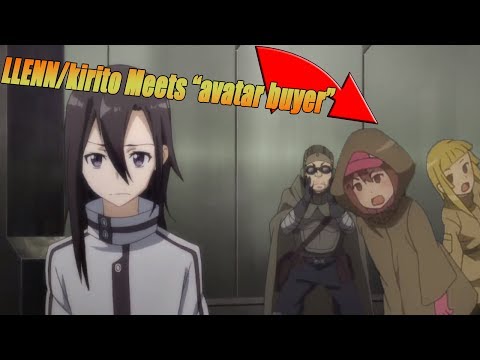 ---
Title and Description
Description and title of the video.
If the fields are empty, then there is no description for the video.
---
Description of the video.
---
---