Ronald Couming Interviews Alec Stern, Pt 2, Co founder Constant Contact, Point2Point Global 11-20-18
Alec Stern, Co-Founder of Constant Contact point2pointglobal.com interviewed, part 2 of 2, by Ronald Couming, an Internet Marketing Expert, on the Internet Marketing and Business Solutions, With Ronald Couming Radio show, heard LIVE every Monday on WCAP 980am, 11am-12pm EST, Listen live here,
Part 1, can be heard here
CEO, Co-Founder, Point2Point Global
Alec has more than 25 years of experience as a founder and hyper-growth agent for companies across industries including Constant Contact. Alec is a primary member of Constant Contact's founding team as one of the original 3 in an attic and was with the company for 18 years from start-up to IPO, to a $1.1 Billion dollar acquisition. As CEO and Co-Founder of international shipping and logistics provider, Point2Point Global, Alec defines the company's vision, mission and strategy to provide innovative, customized, international mail and eCommerce logistics services to customers while pursuing opportunities for expansion via strategic partnerships and acquisitions.
Performing hundreds of keynote addresses Worldwide, Alec has become known as America's Startup Success Expert for his popular sessions at conferences like Secret Knock, Powerteam International, Habitude Warrior, and City Summit. While on tour, Alec has shared the stage with the likes of Ashton Kutcher, Jack Canfield, Mark Victor Hanson, and Kevin Harrington.
As one of the Northeast's 20 most accomplished entrepreneurs, he is a limited partner in Boston-based G20 Ventures which provides early traction capital for East Coast enterprise tech startups. Alec is also an angel investor in a number of rising startups in various Industries.
Alec advises a variety of early-stage companies and serves as a judge, mentor and advisor for nationally known startup accelerators and programs including TechStars, MassChallenge, MIT Start Smart, Lean Startup Challenge, the Stevie Awards, and the United Way Youth Venture and speaks at Universities including Harvard and MIT.
Only a sideman when it comes to music, Alec is an accomplished drummer and has had the honor of sitting in with a number of musicians including Toby Keith's house band in Vegas.
Connect and learn more about and from Alec
Twitter:
Linkedin:
Having an effective and efficient online presence is vital to a business's success, and through Digital Marketing, you can Attract, Convert and Retain, your ideal clients to achieve even greater
We at RCS Technology Solutions, LLC provides business owners and entrepreneurs the ability to attract new clients with various Lead Generation services, Convert those leads into clients, and retain those clients, while also converting those clients in raving fans.
Contact Us
[email protected]
978 606 5432
Subscribe to never miss a video
Ronald Couming, is an Internet Marketing Expert, and the Founder and CEO of RCS Technology Solutions He is an internationally recognized speaker, accomplished author, Radio Show host, and successful entrepreneur. Ronald's passion is helping business owners to " Have even greater success, " by creating scalable and sustainable business models, beyond anything they could ever imagine.
He is and has been, an "Ask the Expert" (for Internet Marketing) at America's largest trade show for entrepreneurs and small businesses, reaching 14 major US cities and nearly 100,000's entrepreneurs.
Leveraging his diverse background in Internet marketing, technology, self-development, Leadership, team building, and entrepreneurship, he has created an innovative approach to helping businesses, and business owners, achieve extraordinary, sustainable success.
Ronald has taught and helped businesses all across the country on how to achieve even greater success with proven Internet marketing strategies, coupled with analytic metrics.
Check our websites and connect with us on Social Media
Ronald Couming
RCS Technology Solutions,
LinkedIn
Instagram
Twitter
Facebook RCS Technology Solutions
Facebook RCS Online Solutions
Facebook Ronald Couming
---
YouTube Images
All images from the biggest to the smallest
Click the right mouse button and select "Save Image As ..." to download the original image to your computer.
---
Image URLs:
Direct link to image with resolution: 1280x720
---
Direct link to image with resolution: 640x480
---
Direct link to image with resolution: 480x360
---
Direct link to image with resolution: 320x180
---
Direct link to image with resolution: 120x90
---
A few frames from the video and URLs to each: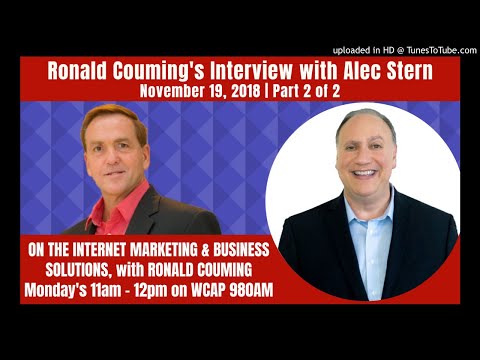 ---
Title and Description
Description and title of the video.
If the fields are empty, then there is no description for the video.
---
Description of the video.
---
---