The Best Automatic Watch Under $100 - A Perfect Place To Start - The Iconic Seiko 5 - SNKL23 Review
Today we go back to my roots! My very first automatic wrist watch was an old 70s Seiko I inherited as a child from my father. Unlike my grandfather's pocket I was also was fortunate inherit, I could actually wear the Seiko. And so it kicked off a love affair that would last most of my life. One of the most frequently asked questions I get on this channel is: what is a good place to start with watches and preferably something automatic for around $100? There is only one company in the world that has such an extensive range, rich horological heritage and the manufacturing capabilities to supply that demand. Today I talk about the Seiko 5, it's ideology, concept and history behind it. In this video I review and talk about my favourite from the range, the SNKL23.
For the best deal from a trustworthy authorised dealer and where I buy all my Seiko watches:
For more information and to get your horological questions answered, join our community on the Facebook group:
Instagram:
TGV's Tumblr:
To contact me please email:
[email protected]
I do not use the messaging system on YouTube, Facebook or Instagram, thank you
---
YouTube Images
All images from the biggest to the smallest
Click the right mouse button and select "Save Image As ..." to download the original image to your computer.
---
Image URLs:
Direct link to image with resolution: 1280x720
---
Direct link to image with resolution: 640x480
---
Direct link to image with resolution: 480x360
---
Direct link to image with resolution: 320x180
---
Direct link to image with resolution: 120x90
---
A few frames from the video and URLs to each: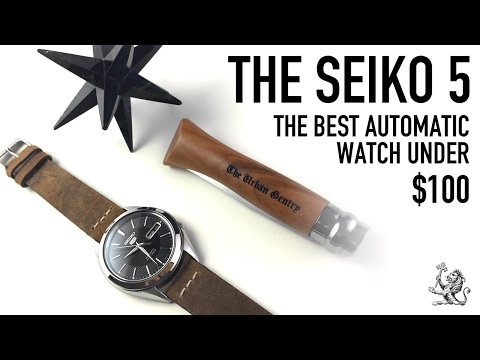 ---
Title and Description
Description and title of the video.
If the fields are empty, then there is no description for the video.
---
Description of the video.
---
---