A Car Crash Motivated A 400-Pound Man To Transform His Body | Jordan Grahm's Transformation Story
If it hadn't been for a car crash at 3 a.m. on spring night in 2008, Jordan Grahm might not be alive. Over 400 pounds & squeezed into a 5XL, Jordan was on the road towards eating himself to death.
► Shop Bodybuilding Signature Supplements:
► Premium Fitness Plans:
► Read Jordan Grahm's Transformation Story:

| Follow Jordan Grahm |
► YouTube:
► Instagram:
► Facebook:

Growing up, Jordan was always big and the subject of teasing from other children. "Kids can be cruel," he says. "I was subject to ridicule and bullying, which caused me to develop a very defensive and protective state of mind."

When Jordan was in the ninth grade, his parents divorced. He blamed himself, and his weight soared. It wasn't until he became a football lineman that his 5-foot-9, 290-pound frame was put to good use. Then, tragedy struck.

"When I was 14, my mom suddenly passed away," he says. "I'll never forget the moment I heard the news. I was in complete shock." The search for "Why?" provided no answers and drove Jordan further into despair.

"Food became my outlet—my coping mechanism for dealing with my depression," he says. "I didn't care about my future." By the end of his senior year of high school, Jordan weighed 400 pounds.

He doesn't know how heavy he became, because after graduation, he stopped tracking his weight. "Doctors told me I would die young from obesity-related complications; I told them, 'If that happens, then so be it,'" he says.

It wasn't until after his accident that Jordan had a change of heart.

Why Was Your Accident A Wake-Up Call?

On March 30, 2008, I was in a car collision, and it took five guys to lift me up on the stretcher. The next day, I went for an MRI and barely fit inside the machine. They almost had to send me to a special version that is bigger than normal. That day, I decided that I'd had enough. I decided I had to change the way I lived and ate, and I started exercising. I decided I was worth the hard work and dedication that it would take to improve my future.

No matter how hard it would become, I vowed never to give up. I realized there was no room for excuses, self-pity, or fear. The pain of what had to be done could never match the pain I felt from the way I was living.

What Were The First Steps You Took To Transform Your Life?

I started out walking my little Boston terrier, Blackberry. It took me an hour to walk her one mile—down and back up a hill. After that mile, everything hurt. I felt so uncomfortable. But I stuck with it, and we were eventually running 4 miles a day six days a week. When I thought about quitting back then, I knew I had to do this not only for myself, but for my dog, too!

I lost 100 pounds just from walking. While on vacation in Las Vegas, I ventured into the hotel gym. I got to work, hoping that nobody would be around. Soon after, a few folks joined in. Instead of laughing at me and reacting the way I thought they would, they encouraged me.

When I got home, I joined a local gym. If people thought I was out of place or had negative thoughts, that would be their problem. I had to push myself out of my comfort zone for my own good.

========================================­=====

| Bodybuilding.com Signature Supplements & Clothing |
► Signature 100% Whey Protein:
► Signature Pre Workout:
► Signature Amino Plus Energy:
► Signature BCAA:
► Signature Fish Oil:
► Signature Creatine Monohydrate:
► Signature Multivitamin:
► Bodybuilding.com Clothing:

========================================­=====

| Bodybuilding.com |
► Supplement Store:
► Sales & Specials:
► Fitness Articles:
► Premium Fitness Plans:

========================================­=====

| Follow Us |
► Twitch:
► YouTube:
► Facebook:
► Instagram:
► Twitter:
► Google+:
► Pinterest:
► Spotify:

We are Bodybuilding.com. Your transformation is our passion. We are your personal trainer, your nutritionist, your supplement expert, your lifting partner, your support group. We provide the technology, tools and products you need to burn fat, build muscle and become your best self.
---
YouTube Images
All images from the biggest to the smallest
Click the right mouse button and select "Save Image As ..." to download the original image to your computer.
---
Image URLs:
Direct link to image with resolution: 1280x720
---
Direct link to image with resolution: 640x480
---
Direct link to image with resolution: 480x360
---
Direct link to image with resolution: 320x180
---
Direct link to image with resolution: 120x90
---
A few frames from the video and URLs to each: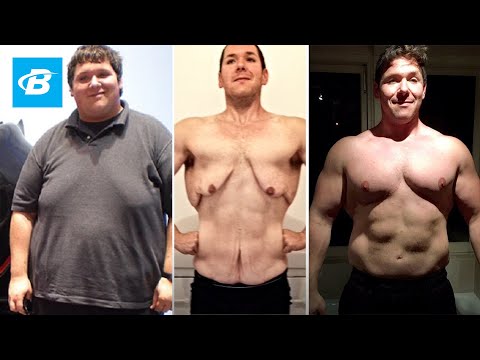 ---
Title and Description
Description and title of the video.
If the fields are empty, then there is no description for the video.
---
Description of the video.
---
---