Impossible Stone Carving and Evidence of Ancient Technology: Sayhuite Monolith | Ancient Architects
SUBSCRIBE NOW TO SPACE & PLANET:

The Sayhuite Monolith really is a hidden gem of ancient Peru and it looks more and more incredible the closer you get to it, with an impressive level of detail. The artist, or artists, certainly put a huge amount of effort into creating this and spared no expense to include the finest details.

There are more than 200 designs or individual features on the monolith, with reptiles, felines, frogs and shellfish, as well as steps, terraces, ponds, tunnels, rivers and irrigation canals. It looks like a 3-dimensional stone map of some lost, mysterious place, but what that place is, nobody can know for sure.

It is called the Sayhuite Monolith, located in Sayhuite, which is a pre-Columbian site in the southern-central Peruvian region of Apurimac.

Archaeologists date the relic to the 15th or 16th centuries AD, making it an Inca construction, but I, and many others, have doubts about this relatively recent age. I think it is clear evidence of a Pre-Inca civilisation, possibly the same civilisation responsible for the enigmatic stonework we see across Peru.

Please watch the video to learn more about this enigmatic world of stone and please subscribe.

Visit Brien Foerster's channel at and check out his website at . Also check out the UnchartedX channel at
Also check out this fantastic video where you can see the Sayhuite Monolith close up: and here is Brien Foerster's 2015 video where you can see the stone from high up via a drone:

All images are taken from Google Images for educational purposes only.

Sources include:


---
YouTube Images
All images from the biggest to the smallest
Click the right mouse button and select "Save Image As ..." to download the original image to your computer.
---
Image URLs:
Direct link to image with resolution: 1280x720
---
Direct link to image with resolution: 640x480
---
Direct link to image with resolution: 480x360
---
Direct link to image with resolution: 320x180
---
Direct link to image with resolution: 120x90
---
A few frames from the video and URLs to each: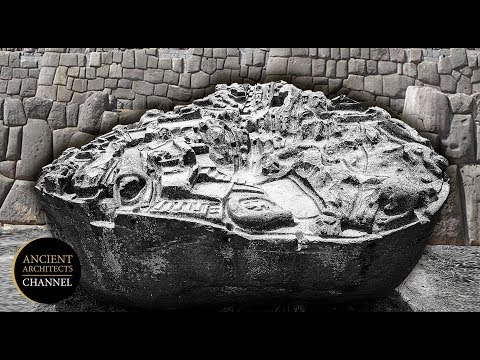 ---
Title and Description
Description and title of the video.
If the fields are empty, then there is no description for the video.
---
Description of the video.
---
---