700Hp Lancia Delta Integrale Monster || Brutal Anti-Lag Sound & Flames
Milan Bubnic and his renewed Lancia Delta Integrale were one of the biggest stars of the 2018 year of Hillclimb Racing, showing speed on a level never achieved before by the Slovenian Team.

In what we imagine was the product of shedding some weight from the previous Spec which was limited by the Slovenian National HillClimb Championship regulations, the 700Hp highly Turbocharged Monster has started now posting results right at the very Top of the Touring Car leaderboard in every event it enters.

On the video we can watch it in action on both Buzet and Ilirska-Bistrika Hillclimbs where it finished on 2nd and 1st respectively. That the main opponent on both events was Karl Schagerl in the mighty Golf Mk2 TFSi-R, gives some perspectibe on how quick this Delta is now....
---
YouTube Images
All images from the biggest to the smallest
Click the right mouse button and select "Save Image As ..." to download the original image to your computer.
---
Image URLs:
Direct link to image with resolution: 640x480
---
Direct link to image with resolution: 480x360
---
Direct link to image with resolution: 320x180
---
Direct link to image with resolution: 120x90
---
A few frames from the video and URLs to each: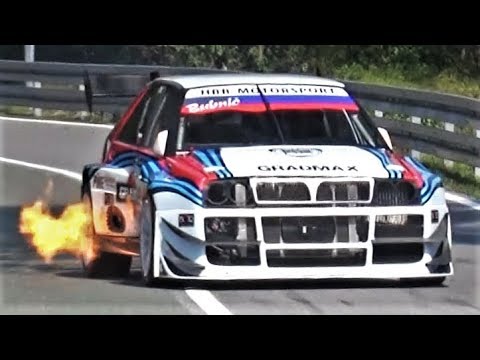 ---
Title and Description
Description and title of the video.
If the fields are empty, then there is no description for the video.
---
Description of the video.
---
---