Blend Anything on Any Surface in Photoshop!
► TourBox now available on Kickstarter for 40% off! Limited time offer, only 15 days left! Check it out here:

The Most Realistic Technique to Add a Text, Graphic, or a Logo on Any Surface Using in Photoshop! Whether it is writing text on a cloth or putting up a graphic on a wall, the process remains the same. In this tutorial, we will combine both manual and automatic ways to mould and confirm the graphic according to the texture of the background.

Using the power of Blend-If with multiple Blend Modes, we will match the shadows and the highlights of the surface with that of the graphic. Then, using Liquify and Displacement Maps, we will learn not only how to curve and fold the graphic according to the folds of the fabric but also apply a fine texture to make it look natural.

In the end, we will perform some dodging and burning along with some lighting effects to add more drama and punch. Hope this tutorial helps. Thank you for watching!

► RECOMMENDED TUTORIAL:
Lighting Effects:

► DOWNLOADS:
1. Sample Image:
2. Finished PSD: (Only for our Patreon Family)

► HELP US CREATE MORE FREE VIDEOS:
Support us at Patreon:

► SHARE:

►LET'S CONNECT:
Facebook:
Twitter:
Instagram:
Google+:
---
YouTube Images
All images from the biggest to the smallest
Click the right mouse button and select "Save Image As ..." to download the original image to your computer.
---
Image URLs:
Direct link to image with resolution: 1280x720
---
Direct link to image with resolution: 640x480
---
Direct link to image with resolution: 480x360
---
Direct link to image with resolution: 320x180
---
Direct link to image with resolution: 120x90
---
A few frames from the video and URLs to each: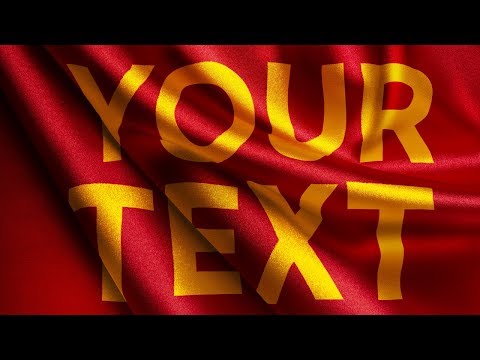 ---
Title and Description
Description and title of the video.
If the fields are empty, then there is no description for the video.
---
Description of the video.
---
---