The X Files (1/5) Movie CLIP - Underground Poison (1998) HD
The X Files movie clips:
BUY THE MOVIE:
FandangoNOW -
iTunes -
Amazon -
Fox Movies -
Don't miss the HOTTEST NEW TRAILERS:

CLIP DESCRIPTION:
A Texas boy (Lucas Black) drops into a deep cave, where an inky plague infects him.

FILM DESCRIPTION:
This 60-million-dollar science fiction suspense drama (marketed with an additional 25 million dollars), was adapted from the popular TV series The X-Files -- arriving in theaters while the Emmy-winning series was still being aired, continuing plot threads familiar to many of the series' 25 million viewers, and featuring several familiar recurring characters introduced during the previous five TV seasons. In 15,000 B.C., a strange creature attacks a caveman. Cut to present day, when a boy at the same North Texas spot falls into a pit and is contaminated by a black substance. When a bomb threatens the Dallas Federal Building, special FBI agents Fox Mulder (David Duchovny) and Dana Scully (Gillian Anderson) locate the device but are unable to prevent the explosion. The agency blames Mulder and Scully for the disaster, subjecting them to lengthy interrogations while trying to sever their partnership. In a bar, conspiracy theorist Kurtzweil (Martin Landau), a friend of Mulder's father, tells Mulder about the group behind the explosion, the cover-up of the boy's death, the bodies of four infected rescue workers removed from the Federal Building, the secret government, and the forthcoming plague. Mulder and Scully set out to find answers, and their investigation becomes a foray into the fantastic.

CREDITS:
TM & © Fox (1998)
Courtesy of Twentieth Century Fox Film Corporation
Cast: Lucas Black, Christopher Fennell, Cody Newton, Blake Stokes
Director: Rob Bowman
Producers: Mary Astadourian, Lata Ryan, Daniel Sackheim, Bruce Devan, Chris Carter
Screenwriters: Frank Spotnitz, Chris Carter

WHO ARE WE?
The MOVIECLIPS channel is the largest collection of licensed movie clips on the web. Here you will find unforgettable moments, scenes and lines from all your favorite films. Made by movie fans, for movie fans.

SUBSCRIBE TO OUR MOVIE CHANNELS:
MOVIECLIPS:
ComingSoon:
Indie & Film Festivals:
Hero Central:
Extras:
Classic Trailers:
Pop-Up Trailers:
Movie News:
Movie Games:
Fandango:
Fandango FrontRunners:

HIT US UP:
Facebook:
Twitter:
Pinterest:
Tumblr:
---
YouTube Images
All images from the biggest to the smallest
Click the right mouse button and select "Save Image As ..." to download the original image to your computer.
---
Image URLs:
Direct link to image with resolution: 1280x720
---
Direct link to image with resolution: 640x480
---
Direct link to image with resolution: 480x360
---
Direct link to image with resolution: 320x180
---
Direct link to image with resolution: 120x90
---
A few frames from the video and URLs to each: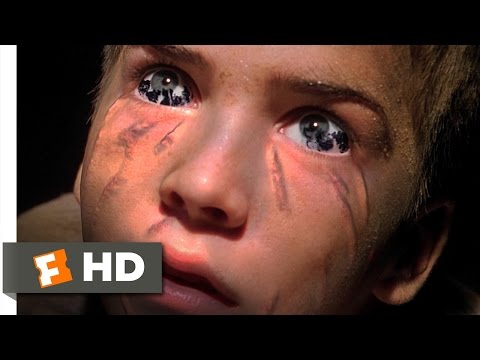 ---
Title and Description
Description and title of the video.
If the fields are empty, then there is no description for the video.
---
Description of the video.
---
---