Doctor, I Let You Go
***
"Doctor, I let you go..."

What an emotional roller-coaster Christmas special was. We said goodbye to The Twelfth Doctor. My favourite Doctor. As many of you already know, It's especially hard for me to let this incarnation go. He was the reason I started editing TV shows, he was the reason I got through hardest times in my life. But then I let go. Just like Peter.

Thank you Peter for these wonderful years. You've been fantastic and you are one of the main reasons the show is still alive and keeps going. Thank you for your hard work and you'll be never forgotten.

- I want to thank these people for their pledges: Oskar Frode, Kira Ernst, Maggie Seider, Carpine Olivier, Kieran Rice, Bethany Vann, Jonathan Kuruc, Flor Tejada, Jack McCann, Georgia Kelly, Henning Just, Andrew Sinnott, Bilaal Afzal, "retonho", Lachie Gordon, Sean Stubblefield, Matt Zweig, Ivan Malov, Christian Mitchell, Kirk Beatson, Maike Waldorf, Michael Robb, Matthew Webb, Joe Lott, Camille Bulaclac, Rachel, Tuck Carrara, Robin Robinson, Janis Lapels, Sebastian G, Joseph Wittmann, Luke Ecock, Teo, Nicholas and Vittoria Ortepi, Grace, Aidan Heaney.
You make my life better !

__________________
Twelfth Doctor Tribute
*Music: M83 - Outro
*Would you fund me?
*Facebook:
*Ask:
*Tumblr:
*Twitter:

Copyright Disclaimer Under Section 107 of the Copyright Act 1976, allowance is made for -fair use- for purposes such as criticism, comment, news reporting, teaching, scholarship, and research. Fair use is a use permitted by copyright statute that might otherwise be infringing. Non-profit, educational or personal use tips the balance in favor of fair use.
---
YouTube Images
All images from the biggest to the smallest
Click the right mouse button and select "Save Image As ..." to download the original image to your computer.
---
Image URLs:
Direct link to image with resolution: 1280x720
---
Direct link to image with resolution: 640x480
---
Direct link to image with resolution: 480x360
---
Direct link to image with resolution: 320x180
---
Direct link to image with resolution: 120x90
---
A few frames from the video and URLs to each: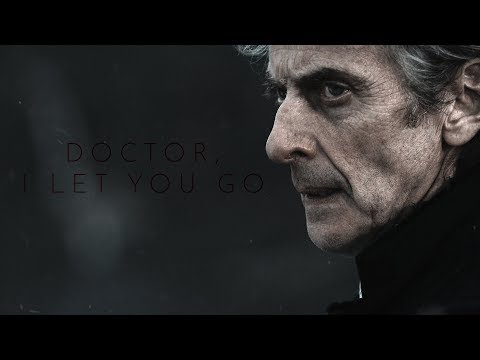 ---
Title and Description
Description and title of the video.
If the fields are empty, then there is no description for the video.
---
Description of the video.
---
---