CYBERPUNK 2077 Official E3 2018 Extended Trailer (HD) Futuristic RPG
Watch the E3 trailer for #Cyberpunk2077 — the role-playing game of the dark future from CD PROJEKT RED, creators of The Witcher 3: Wild Hunt. ▼

Cyberpunk 2077 is a narrative-driven, open world RPG set in the most vibrant and dangerous metropolis of the future — Night City. You play as V, a hired gun on the rise, who just got their first serious contract. In a world of cyberenhanced street warriors, tech-savvy netrunners and corporate life-hackers, today is your first step to becoming an urban legend.

Cyberpunk 2077 is set in the same universe as Mike Pondsmith's classic pen & paper RPG system, Cyberpunk 2020.

✖ Subscribe to Smasher for ALL NEW Trailers & Exclusives!
►


✖ Follow us on Twitter!
►

✖ LIKE us on Facebook!
►

──────────────────

Cyberpunk 2077 is an upcoming role-playing video game developed by CD Projekt Red and published by CD Projekt. Adapted from the tabletop game Cyberpunk 2020, it is set fifty-seven years later in dystopian Night City, California, an open world in which a group known as Edgerunners serve society in eight different roles, which the player is free to choose and customise a character from. Player agency and choice lead to alternate endings.

Using the REDengine 4 game engine, more staff members worked on Cyberpunk 2077 than worked on CD Projekt Red's previous game The Witcher 3: Wild Hunt. The developer also launched a new division, CD Projekt Red Wrocław, to support development of the game.

In 2077, the world has reached technological singularity and people are divided into social classes. The United States of America has fallen to Balkanisation and bankruptcy after succumbing to warfare, kinetic bombardment, famine, and rebellion. Mega-corporations have seized control, building enclaves within which only their employees are allowed to live. Outside of these territories are old cities where gangs and governments contend for dominance, and the "Heartland" is wracked by severe dust storms, weathered by nomads. In outer space, a group called the Orbitals – governed by the Eurozone countries – wield mass drivers as a method of deterrence in the event that their economic sovereignty is challenged.

Set in the open world metropolis Night City, California, the game features non-English-speaking characters. Players who do not speak the languages can buy translator implants to better comprehend them; depending on the advancement of the implants, the quality of translations will vary, with more expensive implants rendering more accurate translations. "Braindance", a digital recording device streamed directly into the brain, allows the player character to experience the emotions, brain processes and muscle movements of another person as though they were their own. There will be different endings based on player agency and choice. Originally announced to launch with multiplayer, CD Projekt later decided to focus on its single-player aspects.

Around the time of pre-production, approximately fifty staff were working on Cyberpunk 2077. Developer CD Projekt Red later devoted a team larger than that of its previous title The Witcher 3: Wild Hunt. CD Projekt Red started upgrading its REDengine 3 game engine for the game around the time The Witcher 3: Wild Hunt was released. Mike Pondsmith, who created the original tabletop game Cyberpunk 2020, is consulting on the project. Marcin Przybyłowicz was chosen to write the music.

A funding application for the Polish government, granting CD Projekt Red US$7 million, noted that the release could potentially take place in 2019 and confirmed the employment of REDengine 4. In June 2017, CD Projekt Red issued a statement explaining that data containing early designs had been stolen and threatened to be released to the public. The developer refused to comply with the ransom demand. According to a management board report published in March 2018, the development of Cyberpunk 2077 had reached "a major" production milestone a few months earlier. The same month, a new studio was opened in Wrocław to aid the development of the game.

The first official trailer for Cyberpunk was shown at E3 2018, over five years after the first trailer came out.

──────────────────

► Subscribe to Smasher for ALL NEW Trailers, TV Spots, Exclusive Clips & More from your most anticipated Movies & Shows! All The Must See Trailers HERE:

**Copyright Disclaimer Under Section 107 of the Copyright Act 1976, allowance is made for "fair use" for purposes such as criticism, comment, news reporting, teaching, scholarship, and research. Fair use is a use permitted by copyright statute that might otherwise be infringing. Non-profit, educational or personal use tips the balance in favor of fair use. No copyright infringement intended.
---
YouTube Images
All images from the biggest to the smallest
Click the right mouse button and select "Save Image As ..." to download the original image to your computer.
---
Image URLs:
Direct link to image with resolution: 1280x720
---
Direct link to image with resolution: 640x480
---
Direct link to image with resolution: 480x360
---
Direct link to image with resolution: 320x180
---
Direct link to image with resolution: 120x90
---
A few frames from the video and URLs to each: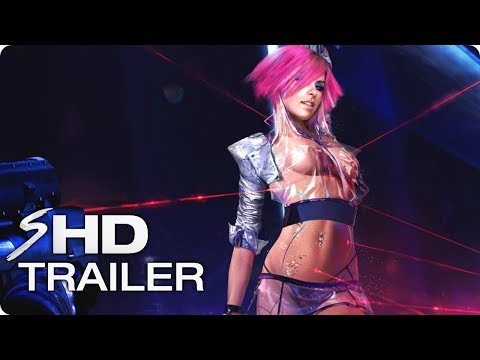 ---
Title and Description
Description and title of the video.
If the fields are empty, then there is no description for the video.
---
Description of the video.
---
---