Avrupa Yakası 24. Bölüm - atv
Yapımını Plato Film'in, yönetmenliğini Hakan Algül'ün üstlendiği "Avrupa Yakası"nın senaryosunu, başrolünü de oynayan Gülse Birsel yazıyor. Gülse Birsel'in canlandıracağı "Aslı" karakterinin babasını Gazanfer Özcan, annesini Hümeyra, kardeşi Volkan'ı ise Ata Demirer oynuyor. Dizide ailenin diğer üyelerini Sinan Bengier (İmdat Amca), Nurhan Damcıoğlu (Azamet yenge) canlandırıyor. Dergi ekibinde ise Levent Üzümcü (Cem), Şennay Gürler (Fatoş), Bülent Polat (Şesu), Hale Caneroğlu (Yaprak), Yıldırım Öcek (Patron), Evrim Akın (Selin) yeralıyor. Veysel Diker (Tacettin), DJ Yavuz (Sertaç), İrfan Hakan Avcı (Orhun) ve Şenay Kösem (Ece) diğer rolleri paylaşıyor.
atv resmi youtube kanalı
Abone olun, hiçbir şeyi kaçırmayın!
---
YouTube Images
All images from the biggest to the smallest
Click the right mouse button and select "Save Image As ..." to download the original image to your computer.
---
Image URLs:
Direct link to image with resolution: 480x360
---
Direct link to image with resolution: 320x180
---
Direct link to image with resolution: 120x90
---
A few frames from the video and URLs to each: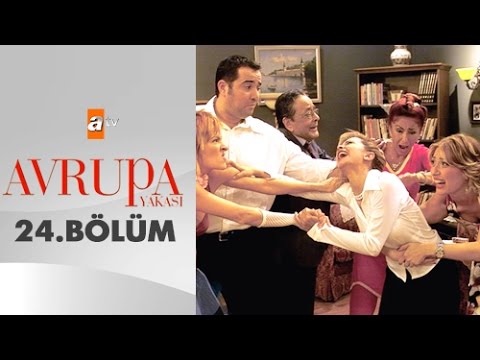 ---
Title and Description
Description and title of the video.
If the fields are empty, then there is no description for the video.
---
Description of the video.
---
---