Suraj Hua Maddham - Unplugged Cover | Rahul Jain | K3G | Shahrukh Khan | Kajol
"Suraj Hua Maddham" will definitely get a top position if we make a list of most loved romantic songs in Bollywood, Here is Rahul Jain's take on this beautiful song originally sung by Sonu Nigam & Alka Yagnik.
Cover Song Credits:
Vocals: Rahul Jain
Music Produced: Soham Naik
Video: Rahul Singhal
Original Song Credits:
Song Name - Suraj Hua Maddham
Movie - Kabhi Khushi Kabhie Gham
Singer - Sonu Nigam & Alka Yagnik
Lyrics - Anil Pandey
Music - Sandesh Shandilya
Director - Karan Johar
Studio - Dharma Productions
Producer - Yash Johar
Music Label - Sony Music Entertainment India Pvt. Ltd.
All Rights to Music Label Co. & No Copyright infringement intended.
__
Rahul Jain's Social Handles -:
Instagram -
Facebook -
Twitter -
Rahul Jain is a Bollywood playback singer music composer songwriter and a live performer. He did his Bollywood debut with Fever starring Rajeev Khandelwal & Gauhar Khan in 2016. He Has Also Given His Voice In 1921, Song Name Aanewale Kal Starring Karan Kundra & Zareen Khan Directed By Vikram Bhatt & Spotlight 2 Produced By Vikram Bhatt. He is The Man Behind The Superhit Music Of Tu Aashiqui On Colors TV. Enjoy this beautiful song in his voice.
For Rahul Jain's Business Enquiries
Contact - +91-7045713043
Write at -
[email protected]
___
If you love singing to the core and your heart craves to sing it all, don't ache, Pehchan Music is a podium for you, For now and times beyond.
To get featured on our channel, please send your music profile at
[email protected]
Due to the volume of requests, we may not be able to give you a personal reply but be sure of getting a response from our team if we admire your work.
For any other business queries contact us at:
[email protected]
For Booking of LIVE SHOWS & EVENTS of our great Line up of Various ARTIST contact us on:
[email protected]
___
Follow on our Social Handles for Regular Updates:
Subscribe to Pehchan Music
Like us on Facebook
Follow us on Instagram
Follow us on Twitter
---
Зображення YouTube
Всі зображення від найбільшого до найменшого
Клацніть правою кнопкою миші та виберіть "Зберегти зображення як ...", щоб завантажити оригінальне зображення на свій комп'ютер.
---
Зображення URL-адрес:
Пряме посилання на зображення з роздільною здатністю: 1280x720
---
Пряме посилання на зображення з роздільною здатністю: 640x480
---
Пряме посилання на зображення з роздільною здатністю: 480x360
---
Пряме посилання на зображення з роздільною здатністю: 320x180
---
Пряме посилання на зображення з роздільною здатністю: 120x90
---
Кілька кадрів із відео та URL-адрес для кожного: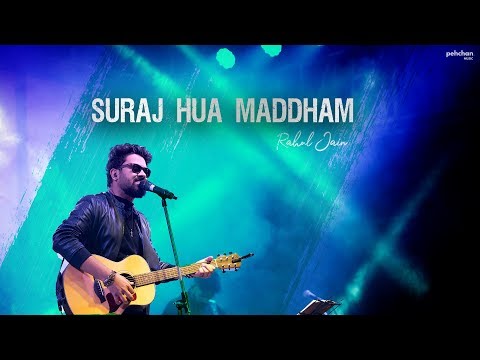 ---
Тема і опис
Опис і заголовок до зазначеного відео.
Якщо поля порожні, отже відсутня будь-яке опис до відео.
---
---
---