101 Facts About DC Comics
The Justice League. The Suicide Squad. The Legends of Tomorrow. The Legion of Superpets. DC is full of the most wellknown heroes in the world, but did YOU know all THIS about it? Hm? Well, did ya? Who's your fave, for example? Well I obviously didn't know THAT... but why not comment down below which your fave was?

Subscribe to 101 Facts Here:

Follow 101 Facts on Twitter:
---
Картинки к указанному YouTube видео
Все картинки начиная от самой большой к самой маленькой.
Нажмите правую кнопку мышки на любой картинке, и выберите "Сохранить картинку как...", что бы скачать на компьютер оригинальное изображение.
---
URL-адреса изображений:
Прямая ссылка на изображение с разрешением: 1280x720
---
Прямая ссылка на изображение с разрешением: 640x480
---
Прямая ссылка на изображение с разрешением: 480x360
---
Прямая ссылка на изображение с разрешением: 320x180
---
Прямая ссылка на изображение с разрешением: 120x90
---
Несколько кадров из видео и ссылки на них: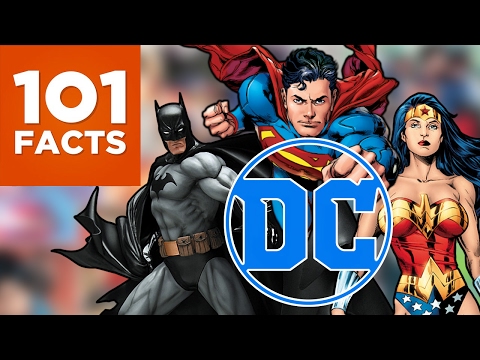 ---
Заголовок и описание
Описание и заголовок к указанному видео.
Если поля пустые, значит отсутствует какое либо описание к видео.
---
---
---