2 Quick and Easy Modern style Vases made on a Budget| Simple and Inexpensive Home Decor Ideas!
These are 2 Vases that have Style and Glam and they were made on a Budget! They are both Unique and they make a Bold Statement in the Home. These are Simple and Inexpensive Home Decor Ideas on Trend that were made with Regular Items. It is a Quick and Easy Way to Add Modern Staple Pieces to the Home. This is a way to Personalize your Home Decor for less.
It is a Budget Friendly and a Modern Home Decor That adds style and Uniqueness to the Home.
The key words"Cheap, Quick and Easy are words I keep in mind when Creating a Decor Piece for the Home.
Here are the items used:
VASE 1:
Dollar Tree:
Bell cloches (4)
Stone Gems 3 packs( didn't use all)
Magnifying sheet (2)
Trifold board
Tape for edges(I already had it at home)
Black paint(Home Depot)
VASE 2:
Dollar Tree:
Mini silver Plastic Spoons
Diamond wrap
Trifold board
Gems(Walmart)
Oval mirrors:
Different sizes of mirrors:
Mirror duck tape:
Silver spray paint (Walmart)
Hot glue gun and glue sticks(I already had them at home)
This video shows hidden potentials little items can have and how to use them for decorating.
Below are DIY Projects I compiled into Playlists For Different Categories:
DIY Wall Art Decor:
DIY Mirror:
Craft Ideas:
Wall Decor with Lighting:
DIY Dollar Tree Room Decor Crafts On a Budget:
Cheap DIY Center Pieces:
Glam Lightings:
"Most Links Used here are my Affiliate links to Amazon"
My other Social Media Platforms:
Facebook:
Instagram:
My Email for inquiries:
[email protected]
A lot of you have been asking for a contribution link, Here's my PayPal Account. Thankyou so much and God Bless you!
---
Imagens do YouTube
Todas as imagens do maior para o menor
Clique com o botão direito do mouse e selecione "Salvar imagem como..." para baixar a imagem original para o seu computador.
---
URLs de imagem:
Link direto para imagem com resolução: 1280x720
---
Link direto para imagem com resolução: 640x480
---
Link direto para imagem com resolução: 480x360
---
Link direto para imagem com resolução: 320x180
---
Link direto para imagem com resolução: 120x90
---
Alguns quadros do vídeo e URLs para cada um: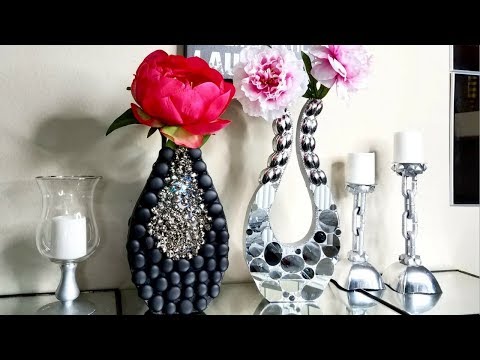 ---
Título e Descrição
Descrição e título do vídeo.
Se os campos estiverem vazios, não há descrição para o vídeo.
---
---
---