Fletcher Henderson - I'll See You In My Dreams - 1925
Fletcher Henderson & his Orchestra recorded this popular Isham Jones tune on January 12, 1925.

The personnel are
Elmer Chambers, Howard Scott, Louis Armstrong (trumpets)
Charlie Green (trombone)
Don Redman, Buster Bailey (alto saxophone & clarinet)
Coleman Hawkins (tenor saxophone & clarinet)
Fletcher Henderson (piano)
Charlie Dixon (banjo)
Ralph Escudero (tuba)
Kaiser Marshall (drums)

The trumpet solo is - of course - played by the newcomer of the band... one Louis Armstrong. And... how many times did Coleman Hawkins play a straight solo on record? Not many, I believe.
This particular recording was made for the Regal Record Co., a part of the Plaza Music Co. It was also available on the Banner and Domino labels.
---
Imagens do YouTube
Todas as imagens do maior para o menor
Clique com o botão direito do mouse e selecione "Salvar imagem como..." para baixar a imagem original para o seu computador.
---
URLs de imagem:
Link direto para imagem com resolução: 480x360
---
Link direto para imagem com resolução: 320x180
---
Link direto para imagem com resolução: 120x90
---
Alguns quadros do vídeo e URLs para cada um: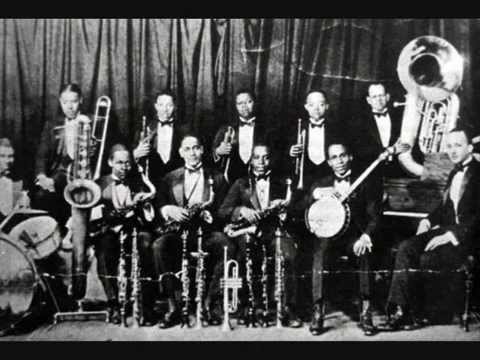 ---
Título e Descrição
Descrição e título do vídeo.
Se os campos estiverem vazios, não há descrição para o vídeo.
---
---
---