Van Life Tour | Van Conversion On A BUDGET
Please help us name our van. Comment below with your NAME SUGGESTIONS - can't wait to read them all :)

The interest in Van Life continues to grow all over the world. Have you thought how much money you would need to switch to this lifestyle? Your budget might be less than you think.

In this Van life tour video we show you our van conversion which we did with a few thousand dollars plus we share some of our van life tips. Our van is simple and very budget compared to what you can spend doing a campervan up, but we absolutely love it.

Our budget van life project was a heap of fun with us learning a lot along the way. We have very very little experience building anything but with the right tools and a little help from friends and family, you will be surprised with what you can accomplish - plus the feeling you get when you finish a van life build yourself is priceless.

Hope you enjoy :)

Follow along on our adventures we would love to have you with us :) Click the link below -

ETSY STORE -

►Audiobook: GET FREE TRIAL + TWO BOOKS! - (search "Money & The Law Of Attraction" - for a great audiobook I love)

What we use to ensure we are getting all our nutrients (Available in 6 Countries)
►Barley Grass Juice Powder (the only delicious one you will find):

♦Other Videos you may like♦

A Day In The Life Of a VANLIFE TODDLER -


What I Eat In A Day VAN LIFE VEGAN Mom


VAN LIFE Questions Answered: Where We Pee, Park, Shower...


Day In The Life: 'VAN LIFE' Edition -



♦♦OUR TRAVEL ESSENTIALS♦♦

►Barefoot Sandals:
►Camera - Canon G7X: ...
►Eco toothbrush:
►BEST Toothpaste EVER:
►Eco Bottle:
►Travel Utensils:
►Baby Carrier:

♦♦OTHER HEALTH PRODUCTS (AUS)♦♦
►

♦♦♦CONNECT WITH US♦♦♦
✘WEBSITE:
✘INSTAGRAM:



WHO ARE WE☺?
We are a vegan family of three from Australia. In 2016 we sold all of our things and moved into a ford transit van. We are passionate about adventure, compassionate living and health. You will either find us traveling up and down the Australia coast in our van or sniffing out vegan treats in places around the world. We absolutely LOVE making YouTube videos so make sure to Subscribe and join us on this beautiful journey!
---
Imagens do YouTube
Todas as imagens do maior para o menor
Clique com o botão direito do mouse e selecione "Salvar imagem como..." para baixar a imagem original para o seu computador.
---
URLs de imagem:
Link direto para imagem com resolução: 1280x720
---
Link direto para imagem com resolução: 640x480
---
Link direto para imagem com resolução: 480x360
---
Link direto para imagem com resolução: 320x180
---
Link direto para imagem com resolução: 120x90
---
Alguns quadros do vídeo e URLs para cada um: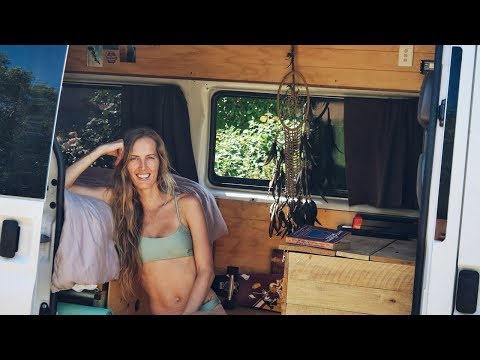 ---
Título e Descrição
Descrição e título do vídeo.
Se os campos estiverem vazios, não há descrição para o vídeo.
---
---
---