A Lost Ancient City Carved Out of Solid Rock in the Middle of the Desert? | Ancient Architects
SUBSCRIBE NOW TO SPACE & PLANET:

The most famous rock-cut ancient site in the world is arguably the lost city of Petra, but there are many similar sites dotted across the Middle East, all of which were the work of one powerful empire of the ancient world.

The picture I used for the thumbnail is located in a place is called Mada'in Saleh, which means the Cities of Saleh, which is located in the Al Madinah Region in the Hejaz in Saudi Arabia.

It is the work of the Nabataean kingdom, created in the 1st century AD, who made this region their second capital of their ancient kingdom, with Petra being the capital. I am planning to make a separate video on Petra in the very near future so please click the bell icon on my channel to stay notified of new videos.

A lot of people with a passing interest in ancient history have never heard of Mada'in Saleh, a site that became a UNESCO World Heritage site back in 2008. It comprises 131 rock-cut monumental structures, each of which have elaborately ornamented facades. But what are they? Why were they created? Who were the Nabataeans? Find out now by watching the video.

All images are taken from Google Images for educational purposes only.

Some sources:



---
YouTube attēli
Visi attēli no lielākajiem līdz mazākajiem
Noklikšķiniet uz peles labās pogas un izvēlieties "Save Image As...", lai lejupielādētu oriģinālo attēlu savā datorā.
---
Attēlu vietrāži URL:
Tieša saite uz attēlu ar izšķirtspēju: 1280x720
---
Tieša saite uz attēlu ar izšķirtspēju: 640x480
---
Tieša saite uz attēlu ar izšķirtspēju: 480x360
---
Tieša saite uz attēlu ar izšķirtspēju: 320x180
---
Tieša saite uz attēlu ar izšķirtspēju: 120x90
---
Daži kadri no videoklipa un vietrāži URL katram: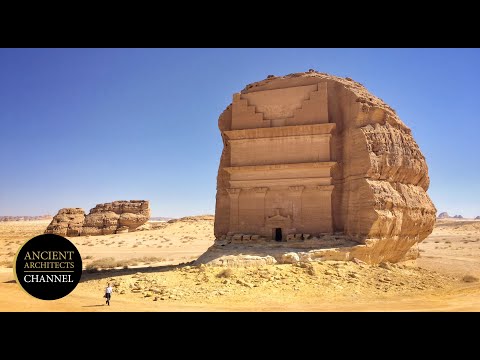 ---
Nosaukums un apraksts
Video apraksts un nosaukums.
Ja lauki ir tukši, videoklipam nav apraksta.
---
---
---