Comedy Nights Bachao - Salman, Sooraj & Athiya - 12th September 2015 - Full Episode(HD)
"Krushna and Bharti Singh kick off today's show by welcoming the guests, Salman Khan, Athiya Shetty and Sooraj Pancholi. They are on the show to promote their upcoming movie Hero. The first to take the hot seat are Athiya and Sooraj with Bharti, Karan and Mubeen taking the stage. A lot of jokes are cracked on the three guests with everyone laughing and enjoying themselves. Stay tuned to catch all the excitement.

Every Saturday night Comedy Nights Bachao will bring celebrity guests on a stage where their feelings, personality traits will be ripped apart through tongue-in-cheek punch-lines poking fun at their personal lives and public image. The memorable burns will be served by major stand up comedians who have been teamed together in five stupefying jodis - Krushna Abhishek, Sudesh Lahiri and Sara Khan; Bharti Singh, Karan Wahi and Pritam Singh; Anita Hassanandani and Mubeen; Shruti Seth and Shakeel Siddiqui; and Pooja Bose and Naseem Vicky.

The accuracy, completeness, currency and/or suitability of the above video description is not endorsed by its licensor or broadcaster or the Channel. They shall not be liable for loss and/or damage arising from the video description.
---
YouTube attēli
Visi attēli no lielākajiem līdz mazākajiem
Noklikšķiniet uz peles labās pogas un izvēlieties "Save Image As...", lai lejupielādētu oriģinālo attēlu savā datorā.
---
Attēlu vietrāži URL:
Tieša saite uz attēlu ar izšķirtspēju: 1280x720
---
Tieša saite uz attēlu ar izšķirtspēju: 640x480
---
Tieša saite uz attēlu ar izšķirtspēju: 480x360
---
Tieša saite uz attēlu ar izšķirtspēju: 320x180
---
Tieša saite uz attēlu ar izšķirtspēju: 120x90
---
Daži kadri no videoklipa un vietrāži URL katram: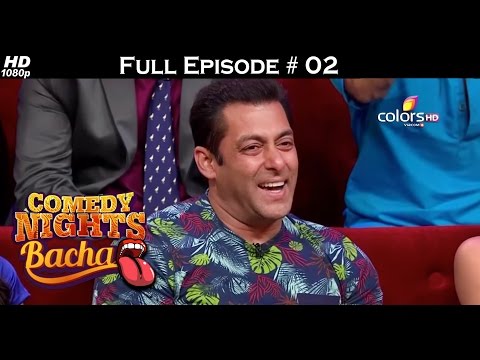 ---
Nosaukums un apraksts
Video apraksts un nosaukums.
Ja lauki ir tukši, videoklipam nav apraksta.
---
---
---