BMW E30 Alternator Restoration
Please read the full description for any information about the video.
If you would like to send me something to restore, tools to use or anything to support Restore It, please send to:
Restore It Mail Box
PO Box 50
CHATTERIS
PE16 9AZ
Subscribe for Weekly content!
Tools & equpitment used:
Quartz Lacquer -
Base Coat Paint -
Rust Remover -
Moldex Full Face Mask -
FGL 5 Spray gun -
A.N.I. R150-T Mini Spray gun -
Colad Washable Overalls -
Colad Mixing Cups -
Colad TurboMix Sticks -
Colad Synthetic Paint Strainers -
Steel wire bits -
Rotary Tool -
Concentrate Degreaser -
Mannesmann Socket Set -
For all your electroplating needs -
I have previously done this restoration for my E30's alternator about a year ago. I remember it being a fun and interesting project and decided to attempt another one, only this time, it was very rusty. This alternator was tested working before the restoration. However, this was more for the aesthetics.
I began by dismantling the alternator completely. This was difficult as most of the bolts were seized. After some persuasion with various tools, they all came. An impact driver is now on it way to me. I then gave each part I was about to blast a clean to save the blasting media from grease and dirt. I then blasted the case, the fan and pulley and the nuts and bolts. I then clean the parts with isopropyl in preparation for paint. Firstly I etch primed them and then none-sand primed, and then coloured and lacquered. I then zinc plated the fan, pulley and bots that attach to the front of the alternator. My plating solution is not in good condition. It should be clear, not foggy. I also don't show the water bath I have for dipping the parts in, in between different baths. Whilst I let the plating dry for two days, I set about changing the brushes on the voltage regulator. I then strip, clean and paint the stator red. Adding lacquer to the coils for protection. I decide to buy a new rotor as I found one for a very good price and the original was very worn. I then reassemble the alternator and the restoration is complete.
- Disclaimer: I am no professional. Especially when it comes to electrics. It is certainly an area I am looking to improve in. I am completely self-taught and would appreciate any feedback, advice or constructive criticism.
I don't add music to these videos so that you can choose to listen to what you like if you would like to.
Become a patron to win the Items featured in these videos!
Patreon -
PayPal Donations -
[email protected]
- If you would like to help towards more tools and projects.
Follow me on Social media to keep up to date with videos and giveaways.
Twitter -
Facebook-
Instagram - @RestoreItChannel
Patreon -
Discord - I now also have a discord server if you want to chill with like-minded people and maybe learn something new. -
---
YouTube vaizdai
Visi vaizdai nuo didžiausio iki mažiausio
Paspauskite dešiniuoju pelės klavišu ir pasirinkite "Išsaugoti paveikslėlį kaip...", norėdami atsisiųsti originalų vaizdą į savo kompiuterį.
---
Vaizdo URL:
Tiesioginė nuoroda į vaizdą su raiška: 1280x720
---
Tiesioginė nuoroda į vaizdą su raiška: 640x480
---
Tiesioginė nuoroda į vaizdą su raiška: 480x360
---
Tiesioginė nuoroda į vaizdą su raiška: 320x180
---
Tiesioginė nuoroda į vaizdą su raiška: 120x90
---
Kelios vaizdo įrašo ir kiekvieno URL rėmeliai: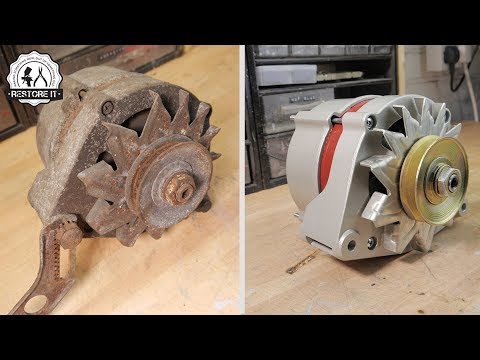 ---
Pavadinimas ir aprašymas
Vaizdo aprašas ir pavadinimas.
Jei laukai yra tušti, vaizdo įrašo aprašymas nėra.
---
---
---