Telemann: Overtures (The Complete Collection: part 3)
Online purchase or streaming (Spotify, iTunes, Amazon Music, Deezer, Google Play):
Physical purchase:
Facebook page:

Composer: Georg Philipp Telemann
Artists: Collegium Instrumentale Brugense, Patrick Peire (conductor)

Georg Philipp Telemann (1681–1767) was one of the most prolific composers of the 18th century; although the largest part of his compositional activities were devoted to vocal music, he wrote a substantial number of overtures, which this splendid 8-disc collection is dedicated to.

Although Telemann chose the title of 'Overtures', this was somewhat interchangeable with the genre of the Suite in his era. Each work opens with a three-part French overture, and this is followed by a series of varied, shorter pieces – encompassing everything from dances (drawn from the French tradition and beyond), fugues, chaconnes, passacailles, musical portraits, folk dances and evocations of scenes and characters.

In these eight discs, Collegium Instrumentale Brugense and Patrick Peire's three separate volumes of Telemann Overtures have been collected together for the first time, creating a box set that is set apart by its breadth. Its overview of 33 Overtures illuminates Telemann's hugely inventive approach to instrumentation, while revealing the wealth of subjects that he sought inspiration in. The 'Alster Overtüre', for example, named after the Alster river in Germany, features a 'Concert of Frogs and Crows', while another Overture is inspired by Cervantes' Don Quixote.

A generous selection of 33 Overtures (or Orchestral Suites) by Georg Philipp Telemann, formerly issued separately, now collected in one 8-CD set. This collection contains CD 5 and 6 out of 8 discs.

CD1: TWV55: D18, G10 'Burlesque de Quixotte', c2 & D4
CD2: TWV55: F11 'Alster', B5 'Volker',d2 & B7
CD3: TWV55: a4, A4, D23 & G4 'Des Nations anciens et modernes'
CD4: TWV55: D22 'Ouverture jointes d'une Suite tragi-comique', e7, h4, e3 & c4
-CD5: TWV55: d3, F4, B11 'La Bourse' & Es1
-CD6: TWV55: C6, f1, B8 'Burlesque' & g9
CD7: TWV55: D17, A2, a2 & e8 'l'Omphale'
CD8: TWV55: F16 'Pour S.A.S. Monseigheur Le Landgrave de Darmstadt', g2 'La Changeante', G7 & D13 'La Gaillarde'


Tracklist can be found in the comment section below!
---
YouTube vaizdai
Visi vaizdai nuo didžiausio iki mažiausio
Paspauskite dešiniuoju pelės klavišu ir pasirinkite "Išsaugoti paveikslėlį kaip...", norėdami atsisiųsti originalų vaizdą į savo kompiuterį.
---
Vaizdo URL:
Tiesioginė nuoroda į vaizdą su raiška: 640x480
---
Tiesioginė nuoroda į vaizdą su raiška: 480x360
---
Tiesioginė nuoroda į vaizdą su raiška: 320x180
---
Tiesioginė nuoroda į vaizdą su raiška: 120x90
---
Kelios vaizdo įrašo ir kiekvieno URL rėmeliai: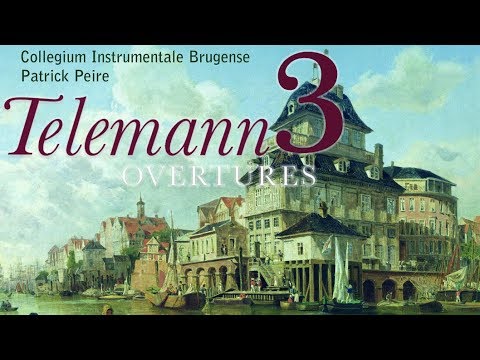 ---
Pavadinimas ir aprašymas
Vaizdo aprašas ir pavadinimas.
Jei laukai yra tušti, vaizdo įrašo aprašymas nėra.
---
---
---