Suppressed Fugly Mosin SBR
LIKE WHAT YOU SEE? CONSIDER PURCHASING A MAN CAN:

SIGN UP FOR OUR EMAIL LIST:
SUPPORT IV8888 ON PATREON:

We've made some "minor" modifications to "Stumpy," the 10.5" barreled SBR Mosin-Nagant, and took her out for a test drive with great success. Hope you enjoy, keep and eye out for minor changes and more videos on this very ugly duckling in the future.

CHECK OUT OUR WEBSITE!


Shirts & other Apparel:


Like us on Facebook:


Follow Us On Instagram:




Follow us on Twitter:




Copyright 2015, 88 Industries, LLC
DISCLAIMER: Our videos are strictly for documentary, educational, and entertainment purposes only. Imitation or the use of any acts depicted in these videos is solely AT YOUR OWN RISK. All work on firearms should be carried out by a licensed individual and all state and federal rules apply to such. We (including YouTube) will not be held liable for any injury to yourself or damage to your firearms resulting from attempting anything shown in any our videos. We do not endorse any specific product and this video is not an attempt to sell you a good or service. We are not a gun store and DO NOT sell or deal in firearms. Such a practice is heavily regulated and subject to applicable laws. We DO NOT sell parts, magazines, or firearms. These videos are free to watch and if anyone attempts to charge for this video notify us immediately. By viewing or flagging this video you are acknowledging the above.

Fair Use: In the rare instance we include someone else's footage it is covered in Fair Use for Documentary and Educational purposes with intention of driving commentary and allowing freedom of speech.
---
YouTube vaizdai
Visi vaizdai nuo didžiausio iki mažiausio
Paspauskite dešiniuoju pelės klavišu ir pasirinkite "Išsaugoti paveikslėlį kaip...", norėdami atsisiųsti originalų vaizdą į savo kompiuterį.
---
Vaizdo URL:
Tiesioginė nuoroda į vaizdą su raiška: 1280x720
---
Tiesioginė nuoroda į vaizdą su raiška: 640x480
---
Tiesioginė nuoroda į vaizdą su raiška: 480x360
---
Tiesioginė nuoroda į vaizdą su raiška: 320x180
---
Tiesioginė nuoroda į vaizdą su raiška: 120x90
---
Kelios vaizdo įrašo ir kiekvieno URL rėmeliai: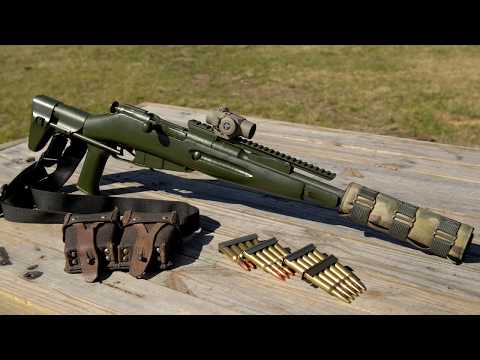 ---
Pavadinimas ir aprašymas
Vaizdo aprašas ir pavadinimas.
Jei laukai yra tušti, vaizdo įrašo aprašymas nėra.
---
---
---