Wakame Seaweed & Cucumber Salad Recipe
See how to make your own seaweed salad like you find in Japanese sushi restaurants.

This video will show you how to make your very own wakame seaweed salad by re-hydrating dryed wakame leaves and stems, also you will see exactly how to make a delicious japanese style salad dressing that works very well with seaweed but it can also be used in normal saladas to give it a nice oriental touch.

Ingredients for the salad:
- 30g wakame stems
- 4g cut wakame leaves
- 1 baby cucumber

- 3 tbsp rice vinegar
- 1.5 tbsp brown sugar
- 1 tsp toasted sesame seed oil
- cayenne pepper to taste
- 1 tsp toasted sesame seeds
- 1tsp grated ginger
- 1/2 a grated garlic clove

Sharkskin grater used in the video to grate the ginger and garlic:

hope you enjoyed this video recipe, please check out my other Japanese recipes on my website

thank you for watching.

-----------------------------------------------
All Recipe Videos:
This YouTube Food channel is all about making sushi recipes and trying to teach great food recipes.

What to support this channel? you can do the following:
1) Share this video on Facebook, Google + or Twitter
2) like this video
3) Embed this video on a blog or website or just link to it from somewhere.
Thank you for your support :)

*SOCIAL MEDIA :*
Facebook:
Instagram: @MakeSushi1 or use the hashtag #makesushi1

Make Sushi App:

Music Royalty Free Music:
Music from audionetwork.com (paid for license)

cameras used to film this:
2x Canon 5D m4:
sometimes a GoPro Hero5:

Produced by Chef: Davy Devaux

link to this video for sharing:
last week's video:

I use affiliate links to share products I like, find useful and feel that readers will find helpful. These links can help me generate income to support the costs associated with making video tutorials.
---
YouTube ongle de pouce
Toutes les images du plus grand au plus petit
Cliquez avec le bouton droit de la souris et sélectionnez "Enregistrer l'image sous..." pour télécharger l'image d'origine sur votre ordinateur.
---
URL d'image:
Lien direct vers l'image avec résolution: 1280x720
---
Lien direct vers l'image avec résolution: 640x480
---
Lien direct vers l'image avec résolution: 480x360
---
Lien direct vers l'image avec résolution: 320x180
---
Lien direct vers l'image avec résolution: 120x90
---
Quelques images de la vidéo et des URL à chaque: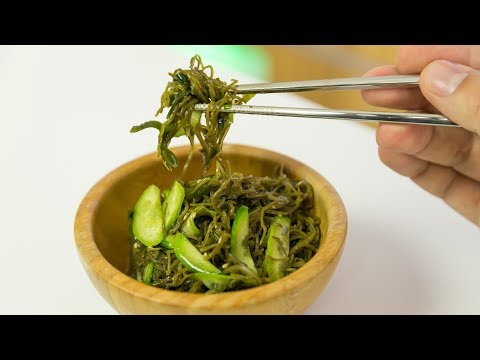 ---
Titre et description
Description et titre de la vidéo.
Si les champs sont vides, il n'y a pas de description de la vidéo.
---
---
---