Factory Farm Animal Abuse Video Ban Pushed by Lobbyists
"Bills being shopped in six states by the American Legislative Exchange Council (ALEC) would make it a crime to film animal abuse at factory farms or lie on job applications, in hopes of shutting down animal rights activists who infiltrate slaughterhouses to expose ghastly conditions.

"The meat industry's response to these exposes has not been to try to prevent these abuses from taking place, but rather it's really just been to prevent Americans from finding out about those abuses in the first place," Paul Shapiro, spokesperson for the Humane Society of the United States (HSUS), told Raw Story. "What they're doing is trying to pass laws throughout the country that don't just shoot the messenger, they seek to imprison the messenger."*

ALEC is a corporate lobby that is now fighting to stop people from filming corporate farms cruelly and unnecessarily abusing animals. Shouldn't we be trying to instead stop the abuse? John Iadarola (TYT University), Desi Doyen (Green News Report), and Nikki Deloach (Actress, MTV's Awkward) discuss.

*Read more from Raw Story:


Support The Young Turks by Subscribing

Like Us on Facebook:
Follow Us on Twitter:

Support TYT for FREE by doing your Amazon shopping through this link (bookmark it!)

Buy TYT Merch:
---
YouTube Bilder
Alle Bilder vom größten bis zum kleinsten
Klicken Sie mit der rechten Maustaste und wählen Sie "Bild speichern unter...", um das Originalbild auf Ihren Computer herunterzuladen.
---
Bild-URLs:
Direkter Link zum Bild mit Auflösung: 480x360
---
Direkter Link zum Bild mit Auflösung: 320x180
---
Direkter Link zum Bild mit Auflösung: 120x90
---
Ein paar Frames aus dem Video und URLs zu jedem: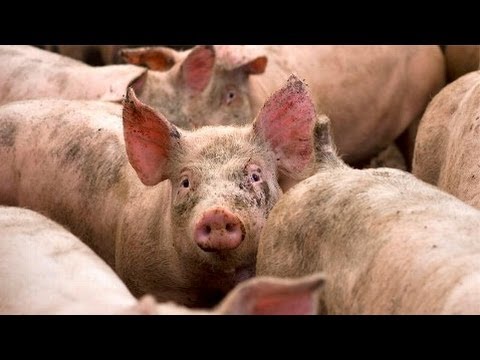 ---
Titel und Beschreibung
Beschreibung und Titel des Videos.
Wenn die Felder leer sind, gibt es keine Beschreibung für das Video.
---
---
---