Grand National Disgrace | Horse Racing
Subscribe to our channel for more videos on horse training, behaviour and welfare.

Additional documentation on horse racing and the Grand National:
✔ "Grand National fact sheet" by Animal Aid:
✔ "Wastage" by Animals Australia:
✔ "Horse racing exposed" by Bite Size Vegan:

References to health issues mentioned in the video:
✔ Newby J, Welfare issues raised by racehorse ulcer study, The Veterinarian, March 2000
✔ K.W. Hinchcliff, Exercise-Induced Pulmonary Haemorrhage in Thoroughbred Racehorses, February 2005

Fairhorsemanship links:
✔ Website:
✔ Facebook:
✔ Become a student:

Footage, audio and datas from Animal Aid, Animals Australia, Coalition for the Protection of Racehorses, The Telegraph and Horse Racing UK.

Copyright Disclaimer Under Section 107 of the Copyright Act 1976, allowance is made for "fair use" for purposes such as criticism, comment, news reporting, teaching, scholarship, parody, and research. Fair use is a use permitted by copyright statute that might otherwise be infringing. Non-profit, educational or personal use tips the balance in favor of fair use. "Fair Use" guidelines:
---
Obrázky YouTube
Všechny obrázky od největších po nejmenší
Klepněte pravým tlačítkem myši a vyberte "Uložit obrázek jako...", chcete-li stáhnout původní obrázek do počítače.
---
Adresy URL obrázků:
Přímý odkaz na obrázek s rozlišením: 640x480
---
Přímý odkaz na obrázek s rozlišením: 480x360
---
Přímý odkaz na obrázek s rozlišením: 320x180
---
Přímý odkaz na obrázek s rozlišením: 120x90
---
Několik snímků z videa a adres URL ke každému: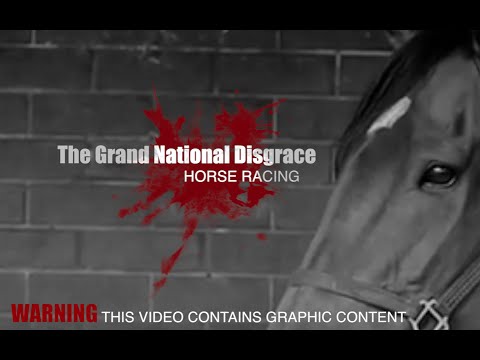 ---
Název a popis
Popis a název videa.
Pokud jsou pole prázdná, neexistuje popis videa.
---
---
---