Meat Tax: Curbing Consumption?
By now you've probably heard that eating too much red and processed meat is bad for you.
So should it be regulated in the same way as cigarettes, or other foods linked to poor health like sugary drinks? If bacon, salami, chorizo and bratwurst are a burden not only the planet, but also to public health and hospitals - should governments encourage healthier diets, and recoup some of the cost? Roundtable debates a red meat tax after researchers said price rises could reduce consumption, save lives and more than $40 billion globally in annual health costs

Joining us at the Roundtable was Bill Wirtz, Policy Analyst, Consumer Choice Center; Marco Springmann, Fellow, Future of Food Programme, Oxford University; Kirsten Davies, Nutritionist and Founder of 'The Food Remedy'; and Sophia Lowes, Health Information Manager, Cancer Research UK.

Roundtable is a discussion programme with an edge. Broadcast out of London and presented by David Foster, it's about bringing people to the table, listening to every opinion, and analysing every point of view. From fierce debate to reflective thinking, Roundtable discussions offer a different perspective on the issues that matter to you. Watch it every weekday at 15:30 GMT on TRT World.
---
Obrázky YouTube
Všechny obrázky od největších po nejmenší
Klepněte pravým tlačítkem myši a vyberte "Uložit obrázek jako...", chcete-li stáhnout původní obrázek do počítače.
---
Adresy URL obrázků:
Přímý odkaz na obrázek s rozlišením: 640x480
---
Přímý odkaz na obrázek s rozlišením: 480x360
---
Přímý odkaz na obrázek s rozlišením: 320x180
---
Přímý odkaz na obrázek s rozlišením: 120x90
---
Několik snímků z videa a adres URL ke každému: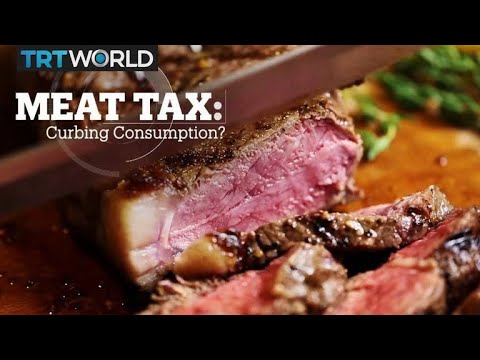 ---
Název a popis
Popis a název videa.
Pokud jsou pole prázdná, neexistuje popis videa.
---
---
---