DUMB WAYS TO DIE 2 | HIGHEST SCORE EVER Funny RIO STADIDUMB MAP Gameplay!
►Help ArcadeGo Reach 3,000,000 Subscribers! ►
►Live Stream
►Twitter:
►Facebook:
►

►Subscribe:
►Add US on Google+:
►Awesome Games!

Download DUMB WAY TO DIE 2 THE GAME
Dumb Ways to Die 2: The Games By Metro Trains Melbourne Pty Ltd

WELCOME TO RIO STADIDUMB

Dumb Ways is going to Rio!

Beaches, football, dancing, martial arts… and a brand new character joins the crew! Rio Stadidumb includes:

Capybara Capoeira
Do the ginga with the world's largest, cutest, and most deadly serious martial rodent.

Complicated Coffee Making
Don your barista moustache and flick the knobs! Can you master the espresso in the land of the coffee bean, or will your eyes melt off your face?

Cocky Carioca
Samba time! But first you'll need some feathers for your costume, hmmm…

Plus: Tan Line Trauma, Rattle Shake Mistake, Fancy Football Flop, Lost Tribe Discovery and Yeti Waxing*

* Yes there are yetis in Brazil. They're tourists. They want to look their best for the beach.

And remember, stay safe around toucans.
---
Obrázky YouTube
Všechny obrázky od největších po nejmenší
Klepněte pravým tlačítkem myši a vyberte "Uložit obrázek jako...", chcete-li stáhnout původní obrázek do počítače.
---
Adresy URL obrázků:
Přímý odkaz na obrázek s rozlišením: 1280x720
---
Přímý odkaz na obrázek s rozlišením: 640x480
---
Přímý odkaz na obrázek s rozlišením: 480x360
---
Přímý odkaz na obrázek s rozlišením: 320x180
---
Přímý odkaz na obrázek s rozlišením: 120x90
---
Několik snímků z videa a adres URL ke každému: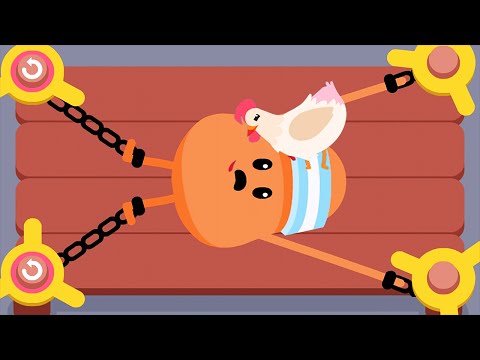 ---
Název a popis
Popis a název videa.
Pokud jsou pole prázdná, neexistuje popis videa.
---
---
---