MICKEY'S 90th BIRTHDAY CAVALCADE!
Mickey and Minnie Mouse are turning 90! To celebrate, the Disneyland Resort presented a cavalcade of their friends led by the Disneyland Ambassadors Alexa and Mikey! Come along and sing and join the jamboree! M-I-C...K-E-Y... M-O-U-S-E!

=======

We're on Patreon!

Support for Podkeeters is provided by viewers and listeners like you! We like to call our supporters our Fairy Godparents (they like to call themselves the FGP Squad). if you like what we do and would like to be a part of the #FGPSquad you can do so for as little as $1 with a monthly, weekly or even one-time contribution. For more information head over to:



=======

If you purchase on Amazon and would like to help support us by dropping a few cents into our tip jar, please use the link below before purchasing!



Your purchase will cost you exactly the same BUT Amazon will kick us down with a small commission of the sale.


=======

For more stuff head over to podketeers.com

Facebook:
Instagram/Twitter: @podketeers

=======

Have you check out Disney For 2's channel? Head over to check out their vlogs at:



=======

More info about our team can be found at:



~~~~~ OUR TEAM ~~~~~

Heyzen:
Instagram:
Twitter:
Website:

Gavin:
Instagram:
Twitter:
Website:

Melissa:
Instagram:
Instagram:
Twitter:
Etsy:

AJ & VJ (aka Disney for 2)
YouTube:
Instagram:
Twitter:

Instagram (AJ):
Instagram (VJ):

=======
---
Obrázky YouTube
Všechny obrázky od největších po nejmenší
Klepněte pravým tlačítkem myši a vyberte "Uložit obrázek jako...", chcete-li stáhnout původní obrázek do počítače.
---
Adresy URL obrázků:
Přímý odkaz na obrázek s rozlišením: 1280x720
---
Přímý odkaz na obrázek s rozlišením: 640x480
---
Přímý odkaz na obrázek s rozlišením: 480x360
---
Přímý odkaz na obrázek s rozlišením: 320x180
---
Přímý odkaz na obrázek s rozlišením: 120x90
---
Několik snímků z videa a adres URL ke každému: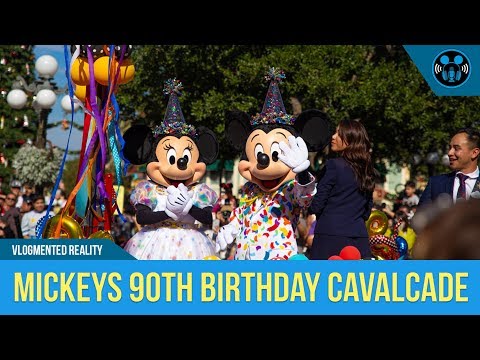 ---
Název a popis
Popis a název videa.
Pokud jsou pole prázdná, neexistuje popis videa.
---
---
---