ATLAS Extended-Length Gameplay Trailer
From the creators of ARK: Survival Evolved comes ATLAS - a massively multiplayer first-and-third-person fantasy pirate adventure. ATLAS will host more than up to 40,000 players exploring the same globe simultaneously, with an unprecedented scale of cooperation and conflict!

Stake your claim in this endless open world as you conquer territory, construct ships, search for buried treasure, assemble forts, plunder settlements and hire a crew to join your powerful armada. Start small, then expand your spheres of influence from a small island, up to an unstoppable pirate empire that spans across the oceans. Wage battle against enemy fleets as you single-handedly command large ships of war using the captaining system, (or divide up to the responsibilities among your trusted lieutenants), or take direct control of any weapon. Dive deep into the briny water to explore permanent sunken wrecks and recover salvage, unearth the loot from procedurally-generated treasure maps and zones, or complete challenging main questlines. Team up with other aspiring adventurers and sail into the vast ocean to discover new lands rich with region-specific elements. In ATLAS, you will tame exotic, natural, and mythical creatures, raid forgotten tombs, confront powerful and ancient gods and even build and command your colonies, cities, and civilizations to dominate the ATLAS in this ultimate quest for fortune and glory!

Ready yer sea legs and leave the landlubbers behind! ATLAS sets sail on STEAM Friday the 21st of December!



For the latest dispatch keep yer one good eye trained on this here information:

Hoist ye sails to our Homepage:
Natter n' chatter on Discord:
Navigate ye olde Subreddit:
Hear ye, hear ye on Twitter:
Watch us scallywags on Twitch:
Plus ye can band with us Pirates on Facebook:
---
Obrázky YouTube
Všechny obrázky od největších po nejmenší
Klepněte pravým tlačítkem myši a vyberte "Uložit obrázek jako...", chcete-li stáhnout původní obrázek do počítače.
---
Adresy URL obrázků:
Přímý odkaz na obrázek s rozlišením: 1280x720
---
Přímý odkaz na obrázek s rozlišením: 640x480
---
Přímý odkaz na obrázek s rozlišením: 480x360
---
Přímý odkaz na obrázek s rozlišením: 320x180
---
Přímý odkaz na obrázek s rozlišením: 120x90
---
Několik snímků z videa a adres URL ke každému: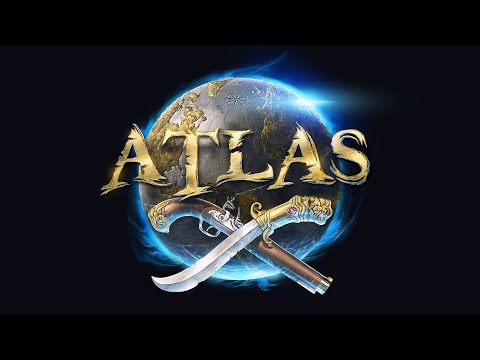 ---
Název a popis
Popis a název videa.
Pokud jsou pole prázdná, neexistuje popis videa.
---
---
---