ProPILOT Park Ryokan
Combining the ultimate in traditional hospitality with Nissan's autonomous driving technology, one Japanese inn is treating guests to some unusual amenities: self-parking slippers, tables and floor cushions.

At first glance, the ProPILOT Park Ryokan looks like any other traditional Japanese inn, or ryokan. Slippers are neatly lined up at the foyer, where guests remove their shoes. Tatami rooms are furnished with low tables and floor cushions for sitting.

What sets this ryokan apart is that the slippers, tables and cushions are rigged with a special version of Nissan's ProPILOT Park autonomous parking technology. When not in use, they automatically return to their designated spots at the push of a button.

First introduced in the all-new Nissan LEAF in Japan in October 2017, ProPILOT Park detects surrounding objects and lets drivers automatically park the vehicle in a selected parking space by pressing a button. The same technology is being used in the amenities at the ProPILOT Park Ryokan during a demonstration to entertain guests and reduce staff workload.

Nissan Global YouTube Channel:

The Nissan worldwide channel is our virtual showroom, showcasing our newest models, heritage vehicles, NISMO sports news and tech advancements. Subscribe to stay up-to-date on Innovation that Excites. Nissan is a global full-line vehicle manufacturer that sells more than 60 models under the Nissan, Infiniti and Datsun brands. In fiscal year 2015, the company sold more than 5.4 million vehicles globally, generating revenue of 12.2 trillion yen. Nissan engineers, manufactures and markets the world's best-selling all-electric vehicle in history, the Nissan LEAF. Nissan's global headquarters in Yokohama, Japan manages operations in six regions: ASEAN & Oceania; Africa, Middle East & India; China; Europe; Latin America and North America. Nissan has been partnered with French manufacturer Renault since 1999 and Mitsubishi Motors since 2016 under the Renault-Nissan Alliance.

Channel Link:
Subscribe: ...
Connect with us at: Google+: Facebook: Twitter: , Instagram: Linkedin: ... Tumblr:
---
Obrázky YouTube
Všechny obrázky od největších po nejmenší
Klepněte pravým tlačítkem myši a vyberte "Uložit obrázek jako...", chcete-li stáhnout původní obrázek do počítače.
---
Adresy URL obrázků:
Přímý odkaz na obrázek s rozlišením: 640x480
---
Přímý odkaz na obrázek s rozlišením: 480x360
---
Přímý odkaz na obrázek s rozlišením: 320x180
---
Přímý odkaz na obrázek s rozlišením: 120x90
---
Několik snímků z videa a adres URL ke každému: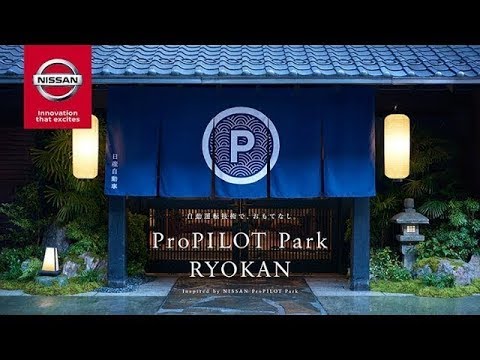 ---
Název a popis
Popis a název videa.
Pokud jsou pole prázdná, neexistuje popis videa.
---
---
---