Dynamo's 5 Greatest Magic Tricks Finally Revealed #2 | FactoFusion
We reveal how Dynamo, the greatest magician performs some of his amazing magic tricks. From street magic to TV shows, Dynamo has shocked the audience with some amazing tricks and he's quite good at his skills. That's the reason his magic still remains a mystery to most of us.
So, be it his famous fish from bucket trick, or walking through a glass trick, in part 2 of Dynamo's magic reveal videos, we have tried our best to unlock the top secrets behind Dynamo's greatest magic tricks of all time.

Part 1: Dynamo's 7 Greatest Magic Tricks Finally Revealed


Subscribe to FactoFusion:

Our Social Media:
Like us on Facebook:
Follow us on Twitter:

Below is the featured list of Dynamo's 5 greatest magic tricks revealed:
At number 5: Scarf through Phone Trick
At number 4: Fish from Bucket Trick
At number 3: Walking through Glass
At number 2: Coin through Table Trick
At number 1: Turning Incense Stick to Fire

Music:
Kool Kats by Kevin MacLeod is licensed under a Creative Commons Attribution license ()
Source:
Artist:

So guys, which Dynamo trick did you like the most?
We think Dynamo is the greatest magician ever. Who do you think, is the greatest?
Leave us a comment below..

Thanks for watching!
---
Obrázky YouTube
Všechny obrázky od největších po nejmenší
Klepněte pravým tlačítkem myši a vyberte "Uložit obrázek jako...", chcete-li stáhnout původní obrázek do počítače.
---
Adresy URL obrázků:
Přímý odkaz na obrázek s rozlišením: 1280x720
---
Přímý odkaz na obrázek s rozlišením: 640x480
---
Přímý odkaz na obrázek s rozlišením: 480x360
---
Přímý odkaz na obrázek s rozlišením: 320x180
---
Přímý odkaz na obrázek s rozlišením: 120x90
---
Několik snímků z videa a adres URL ke každému: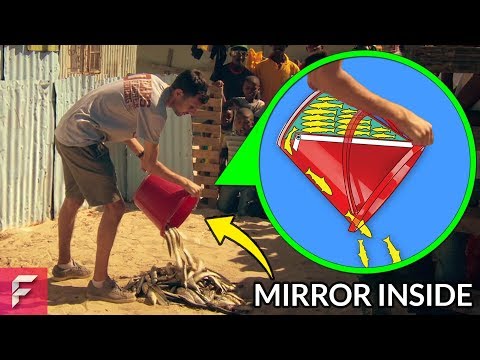 ---
Název a popis
Popis a název videa.
Pokud jsou pole prázdná, neexistuje popis videa.
---
---
---