Underwater Aircraft Carriers: Imperial Japan's Secret Weapon
Sign up for an annual CuriosityStream subscription and you'll also get a free Nebula subscription (the new streaming platform built by creators) here:

In August of 1945, as the world celebrates Imperial Japan's surrender and the effective end of the second world war, the American's make a puzzling discovery out in the Pacific. The US Navy has intercepted a Japanese submarine that's unlike anything they've seen before. It's by far the largest submarine ever constructed, at nearly twice the length of a typical German U-boat. But it's what the submarine carries that truly baffles the Americans.

The Japanese I-400-Class submarine's most unusual feature was that it carried three torpedo/dive bombers inside an internal hanger. In order to fit, these full size attack float planes had wings and tailplanes that could be folded. The submarines also featured a catapult launch system and a crane mechanism to recover the aircraft. The I-400 submarine was effectively the world's first underwater aircraft carrier. It was also a formidable submarine in the conventional sense, heavily armed with torpedo tubes, an enormous deck gun and anti-aircraft cannons.

Conceived as a secret Japanese weapon at the start of the Pacific war, a fleet of I-400 submarines would be tasked with launching surprise attacks on New York, Washington, San Francisco, San Diego and Los Angeles. The attacks were intended to shake the will of the American people to keep fighting in the war. But as the war turned against Imperial Japan, shortages in war materials and shifting military priorities resulted in only 3 I-400 completing construction before Japan's surrender. Fortunately, the I-400 was never allowed to demonstrate it's true capacity.

Select footage courtesy the AP Archive:
AP Archive website: YouTube: and

Special thanks to Nick Arehart for helping clean up our audio:


Link to the Mustard Store:


Music (reproduced under license):
Intro Song: "Tyberius" -
Song 2: "Warrior Epic Cinematic Adventure" -
Song 3: "Red Sunrise" - hhttps://
Song 4: "Norway Lights" -
Song 5: "Inquisitive Explorer Documentary" -
Song 6: "For Documentary" -
Thanks for watching!

Thanks for watching!
---
Obrázky YouTube
Všechny obrázky od největších po nejmenší
Klepněte pravým tlačítkem myši a vyberte "Uložit obrázek jako...", chcete-li stáhnout původní obrázek do počítače.
---
Adresy URL obrázků:
Přímý odkaz na obrázek s rozlišením: 1280x720
---
Přímý odkaz na obrázek s rozlišením: 640x480
---
Přímý odkaz na obrázek s rozlišením: 480x360
---
Přímý odkaz na obrázek s rozlišením: 320x180
---
Přímý odkaz na obrázek s rozlišením: 120x90
---
Několik snímků z videa a adres URL ke každému: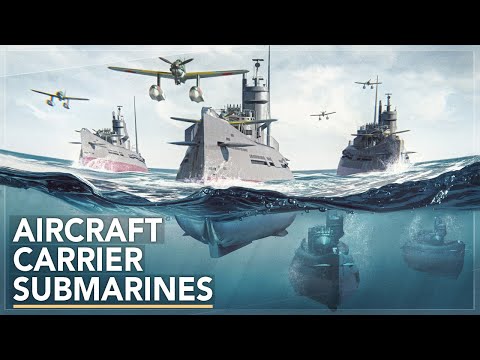 ---
Název a popis
Popis a název videa.
Pokud jsou pole prázdná, neexistuje popis videa.
---
---
---