Paint GORGEOUS Skin Details (Pores, Freckles, Moles & More) - 10 Premium Photoshop Brushes
Join the Academy and Download the 10 Brushes for Painting Gorgeous Skin Details:

Polish your digital portraits with these texture brushes - quickly paint pores, freckles, beauty marks, and more!

When painting skin, the devil is in the details.

It's the small touches like pores, freckles and beauty marks that really take a portrait to the next level.

But the problem? They can take FOREVER to paint.. So we've put together this short demo to save you a whole lot of time and headache! Learn how to use the power of custom brushes to see stellar results in minutes, so you can spend more time on all the other details.

Students in the Digital Painting Academy: you can download this exact brush-set in the "Resources" section, so you can start putting them to use right away!

✔ How to make your portraits look less "plastic", by quickly adding skin pores and texture...
✔ The easiest way to add freckles and beauty marks, and...
✔ Using a range of brushes to achieve both realistic as well as stylised results...


----------

SUBSCRIBE NOW to make sure you don't miss our latest videos about digital painting.

For more digital painting tips, tutorials, and inspiration, follow our blog:

To learn more about digital painting, join the Digital Painting Academy:

----------

Be sure to check out these other videos from Paintable:

How to Paint Realistic FUR Textures (Digital Painting Walkthrough):


How to Paint a Lifelike Apple With Texture Brushes:

How to Achieve a Traditional Look With Texture Brushes:
---
Obrázky YouTube
Všechny obrázky od největších po nejmenší
Klepněte pravým tlačítkem myši a vyberte "Uložit obrázek jako...", chcete-li stáhnout původní obrázek do počítače.
---
Adresy URL obrázků:
Přímý odkaz na obrázek s rozlišením: 1280x720
---
Přímý odkaz na obrázek s rozlišením: 640x480
---
Přímý odkaz na obrázek s rozlišením: 480x360
---
Přímý odkaz na obrázek s rozlišením: 320x180
---
Přímý odkaz na obrázek s rozlišením: 120x90
---
Několik snímků z videa a adres URL ke každému: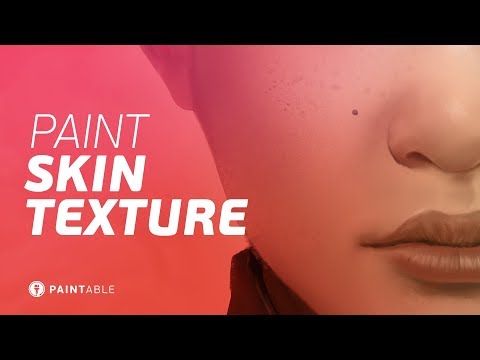 ---
Název a popis
Popis a název videa.
Pokud jsou pole prázdná, neexistuje popis videa.
---
---
---