Top 20 NEW Features & Updates EXPLAINED! - Photoshop 2020
Adobe Finally Released the Latest Photoshop CC 2020 during Adobe MAX! Learn what's new with this in-depth tutorial covering all of the 20 new features and updates with Photoshop version 21.0.0.

In this tutorial, we will look at some of the most significant updates like the Object Selection Tool, Converting Smart Object to Layers, Enhanced Transform Warp, and so much more!

I hope this tutorial helps. Thank you for watching :)

► TIMESTAMPS:
01:24 Object Selection Tool
03:37 Much Better "Select Subject"
05:18 Blazing Fast New Document
05:32 Pixel Layer Properties
08:15 Zoom To Layer Content
09:10 The "New" New Layer
09:15 Changes To Content-aware Fill
10:59 New Text Layer Properties
12:38 Animated Gif Support In File, Save As
13:20 The Updated Lens Blur
14:16 Covert Smart Object Back To Layers
15:29 Import From Iphone Or Ipad
15:39 The "~" Key For Easy Erasing
16:39 The "~" Key For Brush Tip Rotation
16:58 Close Others
17:19 Changes To Free Transform
19:37 Enhanced Transform Warp
21:33 Changes & Additions To Presets
24:07 Support For Cloud Documents
25:49 The Fancy Crop Tool
26:26 Additional New Features

► HELP US CREATE MORE FREE VIDEOS:
Support us at Patreon:

► SHARE:

►LET'S CONNECT:
Facebook:
Twitter:
Instagram:
---
Obrázky YouTube
Všechny obrázky od největších po nejmenší
Klepněte pravým tlačítkem myši a vyberte "Uložit obrázek jako...", chcete-li stáhnout původní obrázek do počítače.
---
Adresy URL obrázků:
Přímý odkaz na obrázek s rozlišením: 1280x720
---
Přímý odkaz na obrázek s rozlišením: 640x480
---
Přímý odkaz na obrázek s rozlišením: 480x360
---
Přímý odkaz na obrázek s rozlišením: 320x180
---
Přímý odkaz na obrázek s rozlišením: 120x90
---
Několik snímků z videa a adres URL ke každému: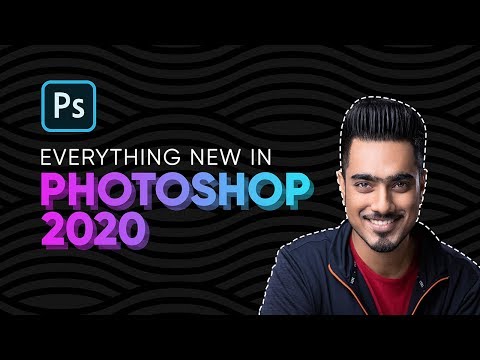 ---
Název a popis
Popis a název videa.
Pokud jsou pole prázdná, neexistuje popis videa.
---
---
---