YoGPoD 1 - Snowcast
Welcome to our Podcast, known as The YoGPoD! We recorded this episode during a freezing February afternoon. Sit back and relax with a cuppa tea and some jaffas and listen to us waffle about all sorts of guff.
► The Official Yogscast Store: ◄
♥ Subscribe to Lewis & Simon: ♥

Covered in this Podcast:

● Snowing and how we Brits deal with it!
● Wonderful accents
● Green eggs and ham
● The republic of Dave in Fallout 3
● Movie talk!
● Why we make snowmen and not snow women
● The ultimate fighting Yogscast!
● Simon talks to Skippy
● We discuss pop culture!
● Simon talks about his Uncle Bill with a farmer accent
● Lewis talks about his Dad climbing on the roof
● DFS Sale!
● Simon attempts to confuse Lewis by saying the time mid sentence
● The younger people of today and the police force
● Conjoined twins
● Severe disabilities and the government
● accidental wrestling buggering
● The personal life of a sumo wrestler

Website:
Twitch Channel:
Yogscast Games Store:

Facebook:
Instagram:
Reddit:
Twitter: @simonhoneydew @yogscastlewis
Yogscast FAQ:
---
Obrázky YouTube
Všechny obrázky od největších po nejmenší
Klepněte pravým tlačítkem myši a vyberte "Uložit obrázek jako...", chcete-li stáhnout původní obrázek do počítače.
---
Adresy URL obrázků:
Přímý odkaz na obrázek s rozlišením: 1280x720
---
Přímý odkaz na obrázek s rozlišením: 640x480
---
Přímý odkaz na obrázek s rozlišením: 480x360
---
Přímý odkaz na obrázek s rozlišením: 320x180
---
Přímý odkaz na obrázek s rozlišením: 120x90
---
Několik snímků z videa a adres URL ke každému: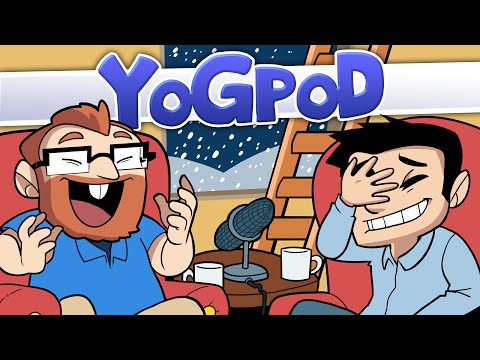 ---
Název a popis
Popis a název videa.
Pokud jsou pole prázdná, neexistuje popis videa.
---
---
---