Is this the END of MEAT? | Vegan Documentary 2018
The End of Meat is a groundbreaking documentary film envisioning a future where meat consumption belongs to the past.
Although evidence of meat consumption's negative impact on the planet and on human health continue stacking up as animal welfare is on the decline, humanity's love affair with hamburgers, steaks, nuggets and chops just doesn't end.
In Germany, home of bratwurst and schnitzel, meat is an integral part of the diet. That is, until a few years ago, when perceptions somewhat evolved. Health concerns and meat scandals led to a public debate about the ethical implications of meat consumption and the rise of plant-based diets. Meat producers launched their own vegan products; 100% vegan supermarkets opened; and almost every food manufacturer was adding and labeling vegan options. Is this the beginning of the end of meat? Are we approaching a turning point in the human-animal relationship?
In The End of Meat, filmmaker Marc Pierschel embarks on a journey to discover what effect a post-meat world would have on the environment, the animals and ourselves. He meets Esther the Wonder Pig, who became an internet phenomenon; talks to pioneers leading the vegan movement in Germany; visits the first fully vegetarian city in India; witnesses rescued farm animals enjoying their newfound freedom; observes the future food innovators making meat and cheese without the animals, even harvesting "bacon" from the ocean, and much more.
The End of Meat reveals the hidden impact of meat consumption; explores the opportunities and benefits of a shift to a more compassionate diet; and raises critical questions about the future role of animals in our society.
---
★ GET ACCESS TO THE BEST STUFF:
★ SUPPORT OUR WORK BY MAKING A CONTRIBUTION:
★ GET OUR FREE MEAL INSPIRATION GUIDE:
★GET OUT VEGAN PREGNANCY GUIDE:
★ GET OUR VEGAN PARENTING GUIDE:
★ HELP TRANSLATE OUR VIDEOS:
★ SIGN UP TO RECEIVE OUR WEEKLY HEADLINES IN YOUR INBOX:
★ GOT A NEWS STORY WE SHOULD KNOW ABOUT? Please email
[email protected]
or leave a message on our hotline UK landline: +44 207 0960 175, US landline: +1 818 963 5411
★ CHECK OUT OUR WEBSITE:
SOCIAL MEDIA
★ TWITTER:
★ FACEBOOK:
★ YOUTUBE:
★ INSTAGRAM:
LEARN ABOUT VEGANISM
★ Cowspiracy ➞
★ NutritionFacts.Org ➞
★ Veganuary ➞
---
Obrázky YouTube
Všechny obrázky od největších po nejmenší
Klepněte pravým tlačítkem myši a vyberte "Uložit obrázek jako...", chcete-li stáhnout původní obrázek do počítače.
---
Adresy URL obrázků:
Přímý odkaz na obrázek s rozlišením: 640x480
---
Přímý odkaz na obrázek s rozlišením: 480x360
---
Přímý odkaz na obrázek s rozlišením: 320x180
---
Přímý odkaz na obrázek s rozlišením: 120x90
---
Několik snímků z videa a adres URL ke každému: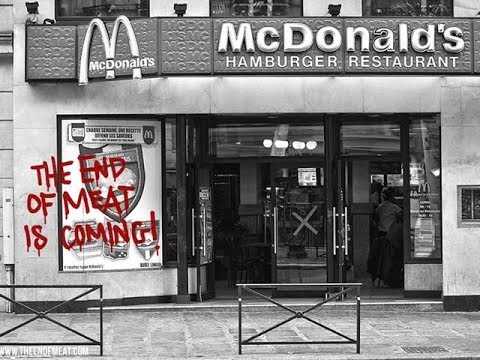 ---
Název a popis
Popis a název videa.
Pokud jsou pole prázdná, neexistuje popis videa.
---
---
---