Vinyl Scratch Dubstep and Electro Mix (Vol. 3)
I just realized that these videos get the most views, so I got off my lazy ass and made this. And yes, I realize that Lock n' Bounce originally made Bad News.

Soundcloud download:

[Update-2: 100 views in 2 days, that's my personal record.]

[Update-3: 1000 views bitches! :D]

[Update-4: 2000 views! You guys are awesome for getting me this much views!]

[Update-5: 4000 views...? I really don't think I deserve this! Thank you!]

[Update-6: Daaamn! 7000+ views?! Thank you so much!]

[Update-7: Almost 15,000...Guys, I CAN'T BREATHE CALL 911.]

Songs:

Lock n' Bounce - Bad News [Virtual Riot Remix]:

Zomboy - Here To Stay [GREY Remix]:

Drummerbot - Wub Funk:

Mr. Hans - Party Lazers:

Blaze & Pipsqueak - The Betrayal:

Flux Pavilion, Zomboy, Filth Collins, Getter, & Helicopter Showdown - Bass Cannon [GoingQuantum Megamix]:

Avicii - Levels [Skrillex Remix]:

PhillyPu - Pinkie Pie Style:

Alex S. - Maximizer:

WoodenToaster - Beyond Her Garden [GaugeN Remix]:

Knife Party - Destroy Them With Lazers:

Vinyl Scratch - Makin' Moves:
---
Obrázky YouTube
Všechny obrázky od největších po nejmenší
Klepněte pravým tlačítkem myši a vyberte "Uložit obrázek jako...", chcete-li stáhnout původní obrázek do počítače.
---
Adresy URL obrázků:
Přímý odkaz na obrázek s rozlišením: 640x480
---
Přímý odkaz na obrázek s rozlišením: 480x360
---
Přímý odkaz na obrázek s rozlišením: 320x180
---
Přímý odkaz na obrázek s rozlišením: 120x90
---
Několik snímků z videa a adres URL ke každému: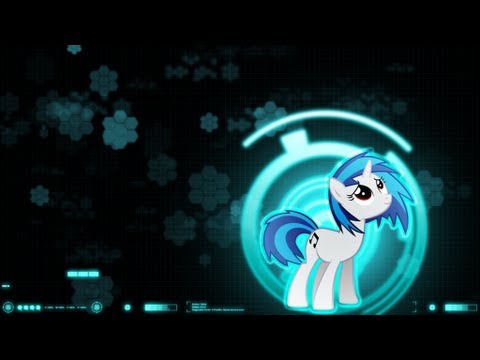 ---
Název a popis
Popis a název videa.
Pokud jsou pole prázdná, neexistuje popis videa.
---
---
---