THAT YOUTUBE FAMILY controls our day! We can't say NO for 24 hours!
I can't believe we SAID YES! we let THAT YOUTUBE FAMIY CONTROL our day! Can't believe what they had us do! Subscribe: Watch more:
OUR GOOD FRIENDS ---That Youtube Family called us up and CONTROLLED OUR DAY for 24 hours. WE couldn't say no..and we had to do some CRAZY THINGS! I can't believe what we had to do. They even surprised us with....MAKE SURE TO WATCH TO THE END!
Welcome to The Ohana Adventure, we post EVERYDAY!
GET YOUR OWN TOA SWAG:
FOLLOW OUR ADVENTURES:
INSTAGRAM:
WEBSITE:
FACEBOOK:
PINTEREST:
BUSINESS EMAIL:
[email protected]
GIVEAWAY EMAIL:
[email protected]
Watch these fun things we do:
2018 FAMILY ADVENTURES:
COOL CHALLENGES:
PARENTING HACKS:
FUN HOW TO'S:
TRAVEL ADVENTURES:
Want to send us something?! We love getting stuff in the mail & may feature it on one of our videos:
Email us:
[email protected]
We are a crazy family of 8 from Hawaii; we believe in doing hard things, spontaneous adventures, laughing together, & trying new things and adventures in new lands!
Mom - Rachel
Dad - Jase
Klai 15
Rykel 13
Shae 11
Wyatt 10
Evelin 8
Cora 6
************************************************************************
Music: imovie free music, youtube royalty free music from bensound.com or artlist.io or or Artlist.io
************************************************************************
#theohanaadventure #rachbennett #jasebennett #vlogger #youtubecreator #youtuber #ohana #familyfirst #entrepreneurfamily #creator #dailyvlogger #subscribe #youtubekids #watchthis #family #familyfun #familyadventure #adventure #familyfirst #teens #teenagers #tweens #kids #cutekids #girls #boys #games #challenges #challenge #ryklai #klailea #rykel #shae #wyatt #evee #cora #bennettohana
MAIL TO:
Ohana Adventure
250 N Redcliffs Dr,
4B #366
St. George UT 84790
---
Obrázky YouTube
Všechny obrázky od největších po nejmenší
Klepněte pravým tlačítkem myši a vyberte "Uložit obrázek jako...", chcete-li stáhnout původní obrázek do počítače.
---
Adresy URL obrázků:
Přímý odkaz na obrázek s rozlišením: 640x480
---
Přímý odkaz na obrázek s rozlišením: 480x360
---
Přímý odkaz na obrázek s rozlišením: 320x180
---
Přímý odkaz na obrázek s rozlišením: 120x90
---
Několik snímků z videa a adres URL ke každému: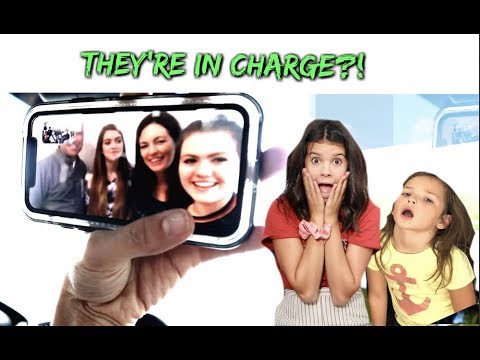 ---
Název a popis
Popis a název videa.
Pokud jsou pole prázdná, neexistuje popis videa.
---
---
---