Yurt Life | Living Off Grid - Building a Loft Start to Finish
Yurt Life | Living Off Grid - Building a Loft Start to Finish
My girlfriend Nicole and I are living off the grid on an island in a British Columbian rainforest. Our yurt is an ongoing process and in this video I show you the yurt loft we built start to finish! Enjoy!
Thank you to an amazing modern yurt by Pacific Yurts:
Thank you for an incredible boat Stryker Boats:
Subscribe to My Other Youtube Channels:
1.
2.
3.
***ORDER MY NEW FULLY COMPREHENSIVE GARDENING COURSE HERE:
Join My Facebook GARDENING GROUP Here:
Instagram:
Jake IG: @JakeOffGrid
Nicole IG: @HolisticNicole
----------------
*Join My Online Kung Fu & Tai Chi School for $5:
**Email Me at
[email protected]
***My Facebook Page:
****My Website:
*****Instagram @JakeOffGrid
******Twitter at "KungFuUniverse"
1. Please Help Our Journey by Supporting Our Patreon Below:
2. My Incredible Online Gardening Course is HERE:
3. Join My Online Gardening School for $5 at
(Scroll to the Bottom)
4. JOIN My NEW Facebook GARDENING PAGE! Click HERE:
5. Join My Free BLOG and More at:
6. Hit the "Like" button, Click "SUBSCRIBE", Comment Below, and Share this Video!
7. Check out my website at
8. Email me at:
[email protected]
Music is:
"The Other Side" by Amarante:
---
Obrázky YouTube
Všechny obrázky od největších po nejmenší
Klepněte pravým tlačítkem myši a vyberte "Uložit obrázek jako...", chcete-li stáhnout původní obrázek do počítače.
---
Adresy URL obrázků:
Přímý odkaz na obrázek s rozlišením: 1280x720
---
Přímý odkaz na obrázek s rozlišením: 640x480
---
Přímý odkaz na obrázek s rozlišením: 480x360
---
Přímý odkaz na obrázek s rozlišením: 320x180
---
Přímý odkaz na obrázek s rozlišením: 120x90
---
Několik snímků z videa a adres URL ke každému: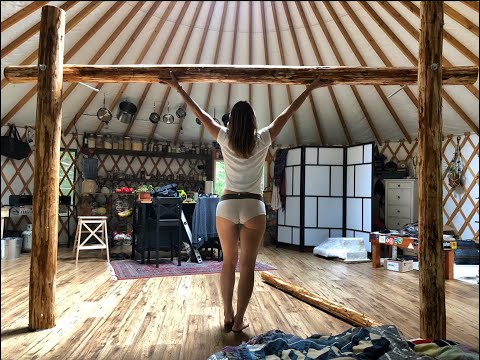 ---
Název a popis
Popis a název videa.
Pokud jsou pole prázdná, neexistuje popis videa.
---
---
---