The retro (creators) community, My bitter experience, and a heads up
Note, this is also a heads up video! This can happen to anybody!
I talk about my experiences in the retro community during three years of being a youtuber. And also this doubles as a heads up video. The issues I talk about can affect literally anyone..Man, Woman, big or small youtuber, whoever.
There is a lot of underhanded toxicity going on and this is my way of bringing awareness to it. Because I feel a lot of the content creators arent as perfect and angelic as they make themselves out to be.

-=-MsMadLemon Links-=-

Subscribe here:
Support me on Patreon:
Facebook:
flickr:
Soundcloud:
Twitter:

-=-Mentioned Links-=-

How this subject came up, Joystick autofire project part 2:


Vampire test and talk:

-=-More MsMadLemon Videos-=-

My Amiga videos:
My Commodore 64 videos:
My Nostalgia Time videos:
My Vintage Repair videos:
My Audio related videos:
Chillout time, Talks, vlog:
My ASMR-esque videos:
My Electronics videos:



-=-Patron's Channels/Sites-=-

Robert Menes:
Robert Menes:
Andreaux' Website:
Casual Commodore:
Hayesmaker:
Hayesmaker's Channel:
Ranzee:
Tina Stormcaller:
Carsten Larvad's fb group 'Retro Looneys':
Jan Beta:
Counting Virtual Sheep:
FratM:

Patron's whose channels/sites i'm unaware of, please comment the link and i'll update the description..
---
Obrázky YouTube
Všechny obrázky od největších po nejmenší
Klepněte pravým tlačítkem myši a vyberte "Uložit obrázek jako...", chcete-li stáhnout původní obrázek do počítače.
---
Adresy URL obrázků:
Přímý odkaz na obrázek s rozlišením: 1280x720
---
Přímý odkaz na obrázek s rozlišením: 640x480
---
Přímý odkaz na obrázek s rozlišením: 480x360
---
Přímý odkaz na obrázek s rozlišením: 320x180
---
Přímý odkaz na obrázek s rozlišením: 120x90
---
Několik snímků z videa a adres URL ke každému: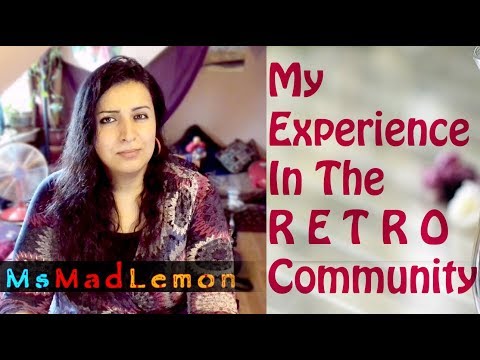 ---
Název a popis
Popis a název videa.
Pokud jsou pole prázdná, neexistuje popis videa.
---
---
---