REAL GHOSTS Caught on Tape? Top 5 Real Ghost Caught on Camera Videos
We count down the top 5 best ghost sighting videos, including brand new entries from 2017.

Top 5 Ghosts Caught on Tape

POLTERGEIST ASHY MURPHY EN CORK IRELAND - 1/3 by Melodicspiritz07.
Ashy Murphy, a woman in Cork, Ireland has posted a series of videos on Facebook that she claims show a real ghost moving objects in her isolated countryside home.

GHOST hiding in basement--(CAUGHT on VIDEO)--SCARY
A man hears strange noises coming from his basement. Later after playing back his video, he finds something so disturbing that he actually calls the Police.

Ghost on USS Lexington caught on cam

The USS Lexington is an aircraft carrier that served during World War 2. It now serves as a museum in Corpus Christi, Texas. The ship is said to be haunted by the ghosts of dead former crewmen. Workers at and visitors at the museum have experienced many scary occurrences.
A family visiting the ship museum caught their own ghostly encounter on tape.
Coincidentally, the USS Lexington's nickname is "The Blue Ghost".

A Haunting Ghost Caught on Tape At Carlisle Castle Hotel In Australia, Real Ghost Haunting
Workers at the Carlisle Castle Hotel in Sydney, Australia, have witnessed many unexplained things in the hotel.
Some claim that the ghost is that of a man who worked at the bar in the early 1990s. Strange occurrences at the bar have become so common that regular patrons have given the ghost a name - "Old Peter".

Ghost Sighting Filmed By Baby Monitor

Concerned mother Jade Yates says she never believed in ghosts, until she saw this strange footage on her baby's monitor.
It actually looks as if something paranormal is checking in on her baby as it sleeps.
---
Obrázky YouTube
Všechny obrázky od největších po nejmenší
Klepněte pravým tlačítkem myši a vyberte "Uložit obrázek jako...", chcete-li stáhnout původní obrázek do počítače.
---
Adresy URL obrázků:
Přímý odkaz na obrázek s rozlišením: 1280x720
---
Přímý odkaz na obrázek s rozlišením: 640x480
---
Přímý odkaz na obrázek s rozlišením: 480x360
---
Přímý odkaz na obrázek s rozlišením: 320x180
---
Přímý odkaz na obrázek s rozlišením: 120x90
---
Několik snímků z videa a adres URL ke každému: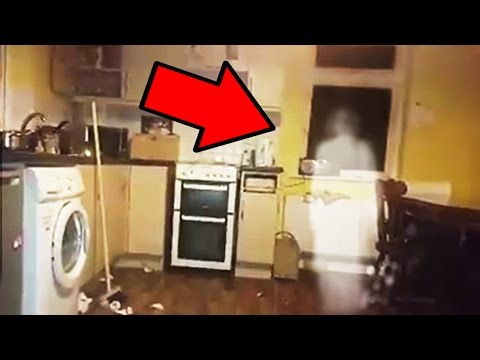 ---
Název a popis
Popis a název videa.
Pokud jsou pole prázdná, neexistuje popis videa.
---
---
---